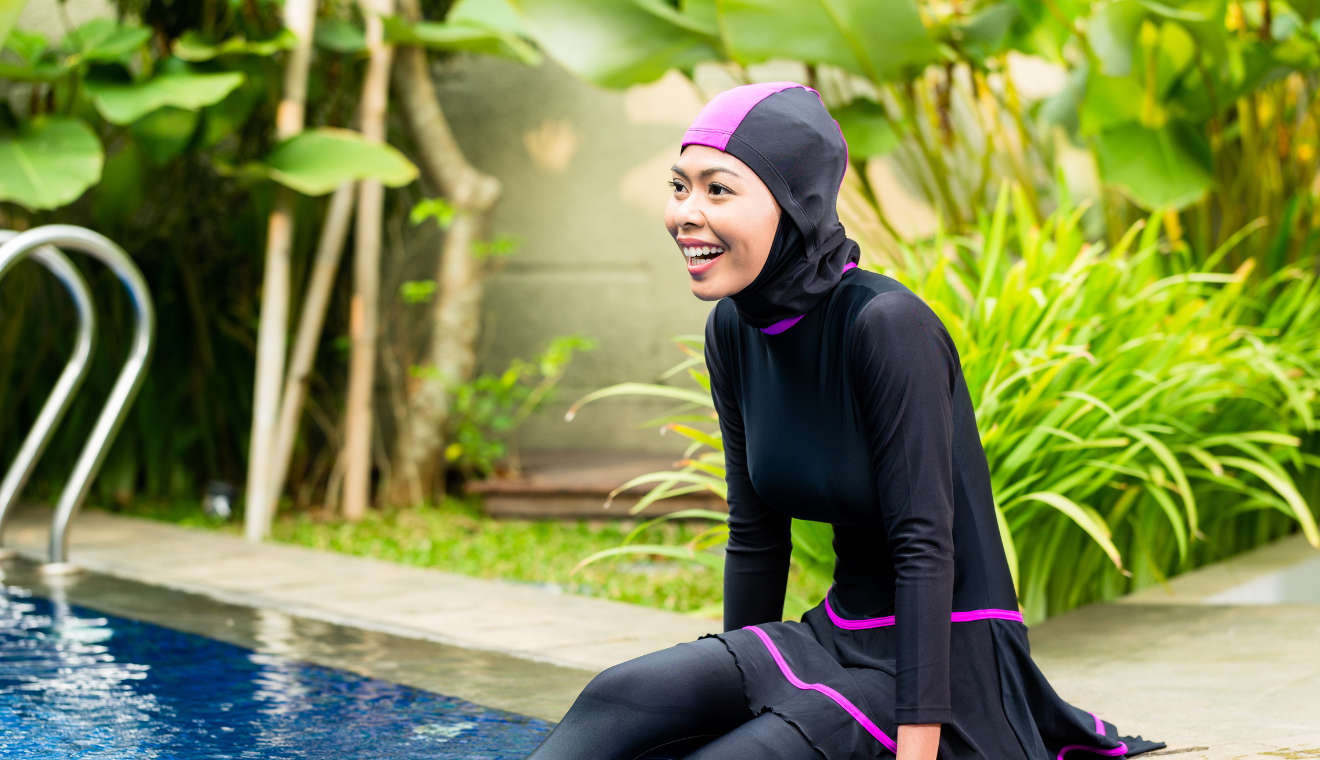 Burkini (file image)
A Canadian woman who works for an NGO and is a UN rapporteur says she was kicked out of the swimming pool at the Hilton Hotel in Geneva for wearing a burkini.
She told the Tribune de Genève that she was just about to get into the pool when a security guard told her leave.
She says she then spoke to a manager who confirmed the guard's decision.
Wearing a burkini in a pool in Geneva is allowed – that was confirmed by a vote in the City Council in February.
The woman says she was in a position that two men decided what she was allowed to wear – she described it as colonial sexism.
She decided to check out of the hotel and go somewhere else.
The Hilton is refusing to comment.