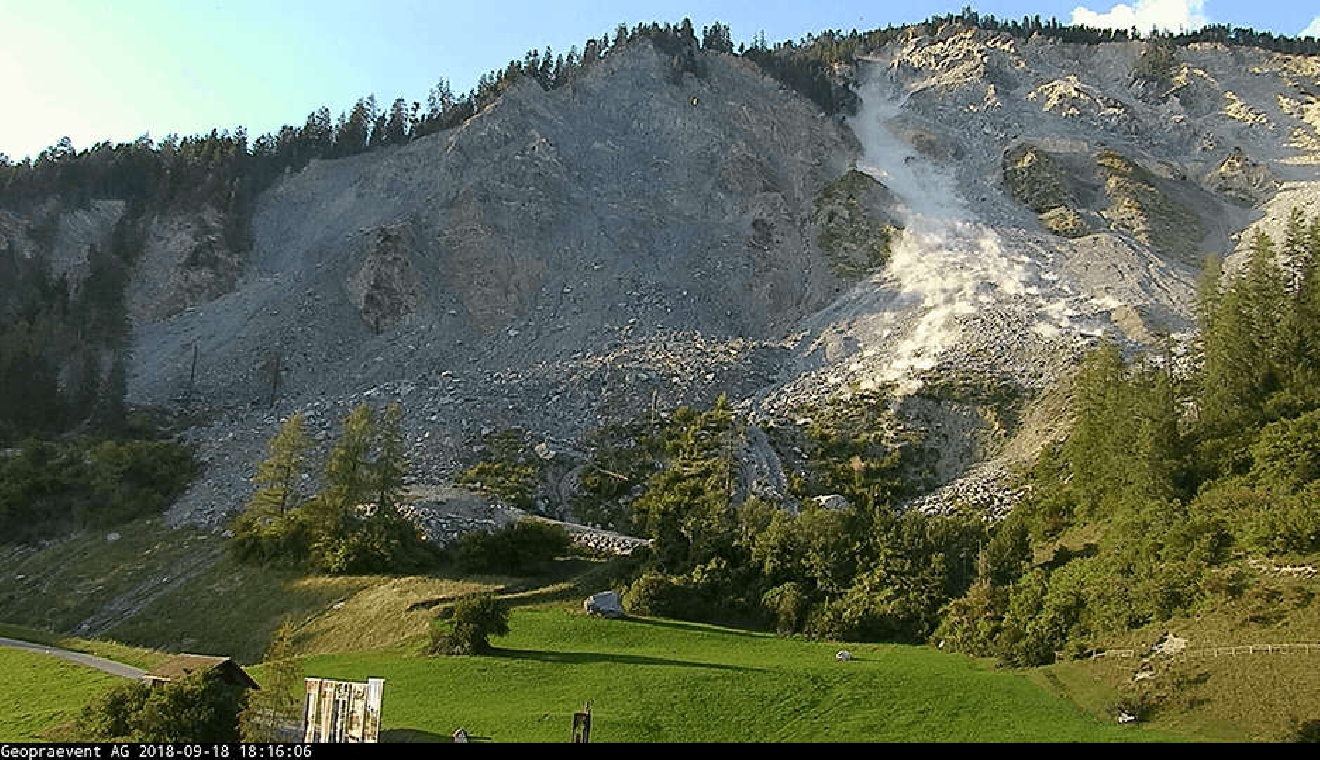 Brienz (c) Geopraevert
Brienz in canton Graubünden is preparing for the highest possible alert as geologists say the precarious rock above the village could fall off any time in the next two weeks.
The authorities have now issued a Blue alert – which is actually higher than Red.
No one can enter the affected area – even emergency services are now restricted.
Local roads and rail lines are closed - including the famous Rhaetian Railway.
The rock above the village is thought to be as large as two million cubic meters.