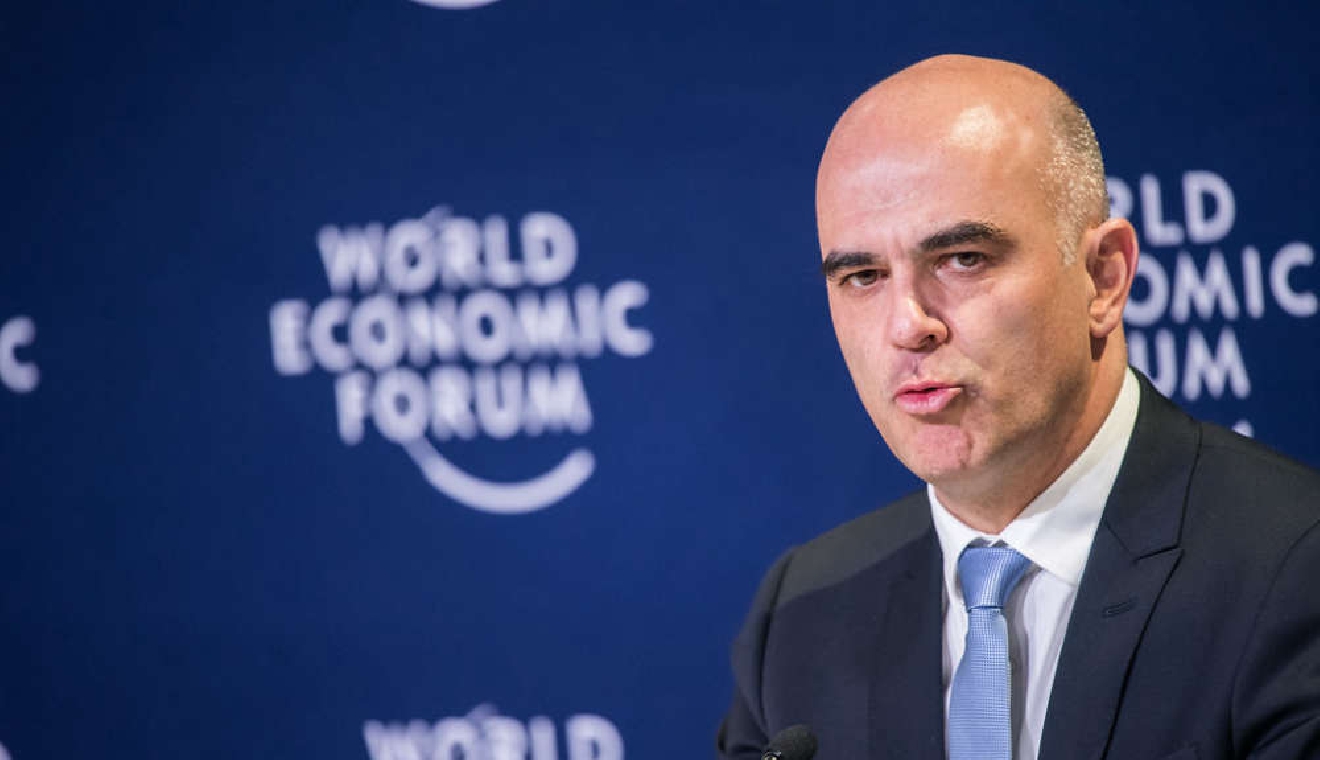 Alain Berset (c) WEF Mattias Nutt FB
Thousands gathered in Bern on Saturday outside the Federal Palace calling for the government to follow a policy strict neutrality.
The protestors were made up of Swiss People's Party members as well as far right groups.
It seems the crowd will have the support of Alain Berset, the current president.
In an interview with yesterday's NZZ newspaper, he says there needs to be a 'hard core' of neutrality and he's worried about what he describes as a 'war frenzy'.
He cautions that a deviation from neutrality would harm Switzerland's position – especially the global role of Geneva.
Berset says there will have to be a dialogue with Russia at some point and Switzerland needs to be present to make a contribution to mediation and peace.
Meanwhile, the foreign ministry says it has received communications from the United States and the European Union concerning seized Russian assets, owned by Russian oligarchs, which may be released.
Around 10 years ago bank accounts connected to a money laundering scandal were frozen. The Federal Criminal Court has ruled the money can be returned. The ministry points out the oligarchs are not on an international sanctions list – so the money could be returned.
The court ruling is being appealed.