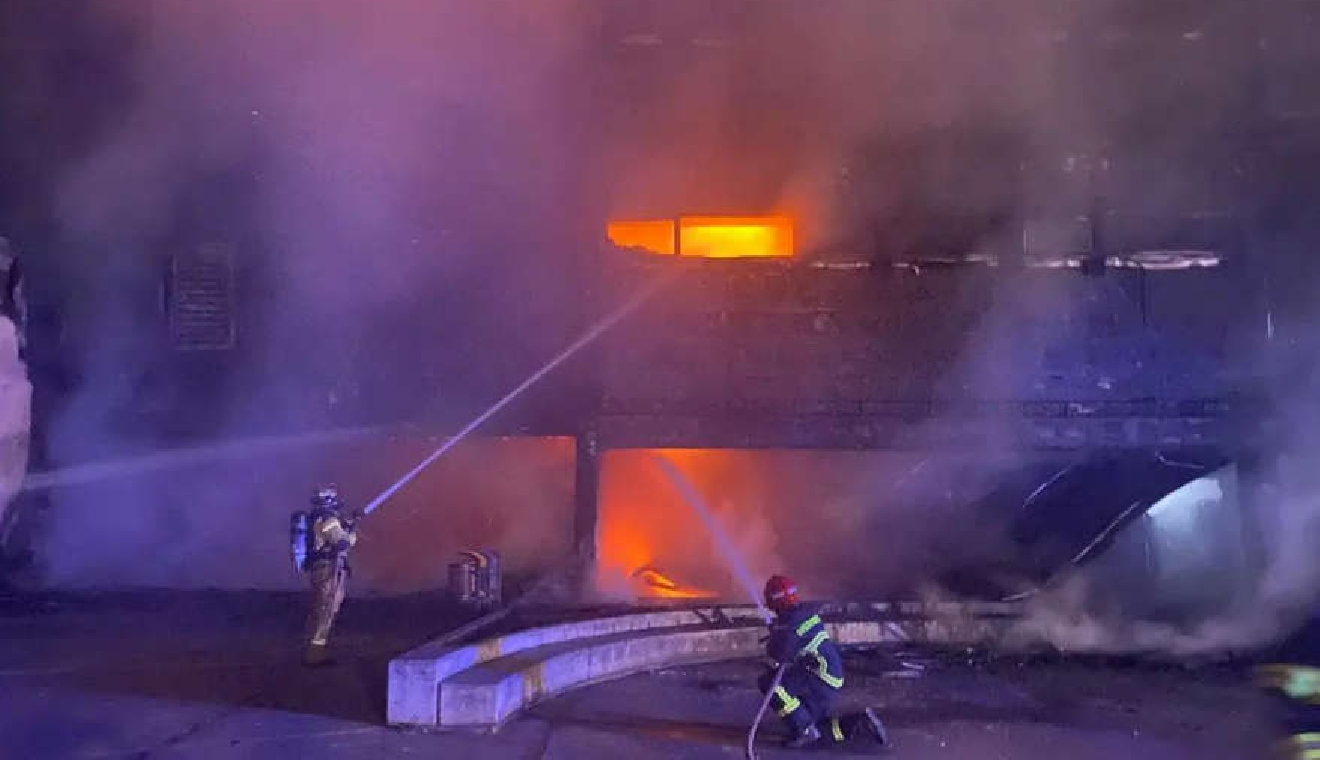 Vernier fire (c) SIS
Police have arrested three young people in connection with the fire that gutted the Ecole des Ranches in Vernier over the summer.
On Monday a 16-year-old was arrested for the same reason.
He'd been spotted by municipal police while at the scene of another blaze.
Over the last few weeks, Vernier has suffered a series of fires – mainly set in garbage bins.
The cladding on the school burnt so fiercely, fire fighters said it was the worst they'd ever attended.