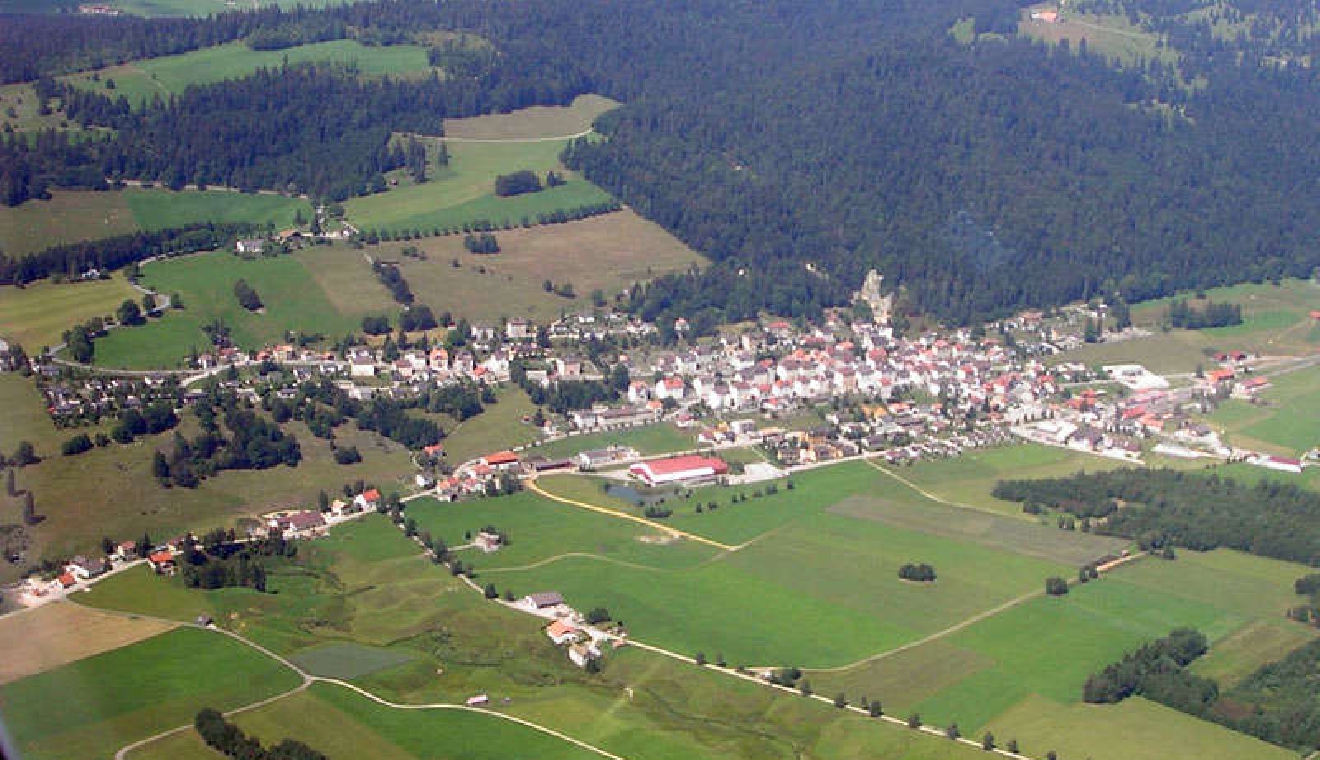 Ponts de Martel, NE (c) Yvan Botteron
Three people have died after a light aircraft crashed in canton Neuchâtel.
The police say the plane was on a tourist flight near Ponts-de-Martel in the Neuchâtel mountains.
No details of the victims are being released. On board there were two passengers and one pilot.
Rescuers say the wreckage was difficult to access. An investigation by the Swiss Safety Investigation Service and the Federal Police is underway.