Classifieds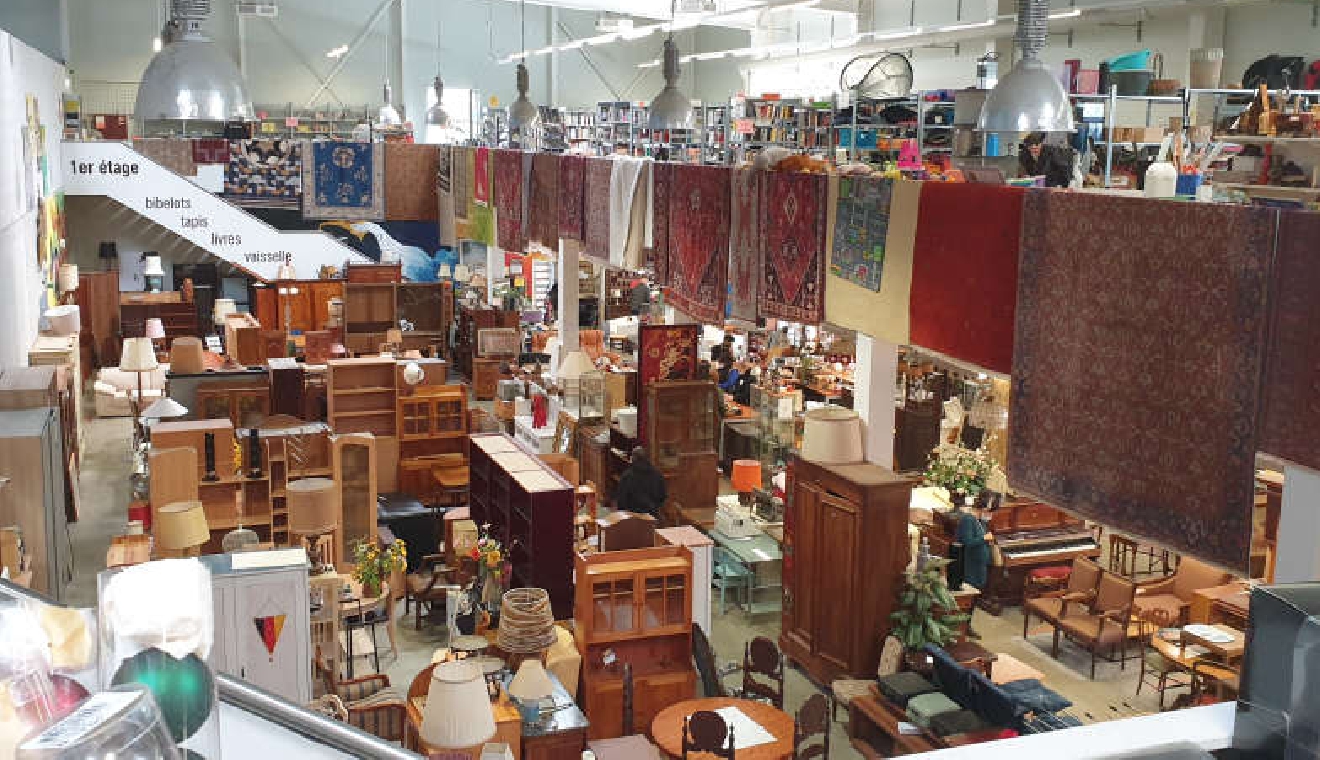 Where are the WRS classifieds?
WRS had dedicated classifieds pages for many years, until the end of 2020. We stopped as they required dedicated support to approve and manage, and those scams were becoming trickier to spot. We felt a responsibility to our community for the content on our webpages, and the posts were taking hours to verify. (We have listed some alternative online sites below, and we still recommend that you proceed with caution; if you pick something up it's best not done alone, you purchase the item as-is, don't post items you're selling etc).
When we launched our new website in 2021, we decided to let the Classifieds pages go.
However, we LOVE second-hand shopping! It's a great way to find some unique gems, as well as more sustainable for the environment. If you're looking for furniture, clothing, decor, or even gifts, here are our favourite second hand stores around the region.
Have we missed one in our list? Leave us a comment and tell us where you love to thrift !
__________
GENEVA

CSP, Meyrin
Where: Rue Alphones-Large 19, 1217 Meyrin
When: Tues-Sat until 17:00 / 18:00
A huge store on 2 levels (see below), with furniture, rugs, clothing, books, homeware, electronics, and more. Has absolutely everything. Takes donations on site at a drive-through drop off point at the front of the building. Parking available.
Emmaus, Carouge
Where: Rte de Drize 5, 1227 Carouge
When: Mon-Saturday until 4.30pm.
Find some absolute gems here. If you go to the main Emmaus store, don't miss the little tiny boutique clothing store round the corner. It's at a slightly different address. Limited parking available.

Salvation Army, Lignon
Where: Chem. Barde 6, 1219 Aïre
When: Mon-Friday 10:00-18:00, Saturday 10:00-17:30.
Furniture and homeware downstairs, clothing upstairs. Parking available on site and will take donations within the store.

Brocante La Renfile, Plan-les-Ouates
Where: Rte de la Galaise 17, 1228 Plan-les-Ouates
When: Monday - Saturday 10:00 - 18:00. Closed Sunday.
I believe this may be Narnia. It doesn't stop. Every time you think you've reached the end of the store, there's more. Sells furniture, including large large items. I've seen wedding dresses and side boards for sale. Vintage electronics and well spaced out furniture. Street parking / underground parking close by.
__________
VAUD
Centre Social Protestant - all of the boutiques in Vaud
Clothes, books, knick-knacks, furniture, crockery... come and discover the treasures in this second-hand shops! The stock is renewed every day. By buying at the CSP, you contribute to helping people in difficulty and you give a second life to objects, thus fighting against waste.
Kiloboutique, Lausanne
Where: 55, rue de la Borde, 1018 Lausanne, Suisse
When: Tues-Fri 10:00 - 18:00 / Satu 10:00 - 17:00
&
Where: 23, rue Marterey, 1005 Lausanne, Suisse
When: Tues-Fri 10:00 - 12:30 & 13:30 - 18:00 / Sat 10:00 - 17:00
Kiloboutique offers a wide selection of second-hand clothing and accessories for the whole family. Once you have made your selection, you can go to the scales to weigh your items and pay according to the weight displayed. The price does not depend on the number of items but only on their weight.

Armée du Salut, Lausanne
Where: Rue de la Borde 24, 1018 Lausanne
When: Mon-Fri 09:00 - 18h:30 / Sat 9:00 - 17:00
Armée du Salut, Nyon
Where: Centre Articom, Route de Divonne 48,1260 Nyon
When: Tues-Fri 09:00 – 12:00 &14:00 – 18:30 / Sat 09:00 – 13:00
__________
VALAIS
Emmaüs, Sion
Free recovery and sale of reusable goods. Paid storage service for irretrievable goods. Paid delivery service for goods. Workshops for recycling, recovery and refurbishment of equipment sold at the flea market
__________
__________
NEIGHBOURING FRANCE
Chameleon, Ferney Voltaire
Where: Chem. de Colovrex, 01210 Ferney-Voltaire
When: Wed - Fri 13:00-17:00, Sat 09:30-12:30, Closed Sun - Tues.
A small clothing store near the Swiss border by the airport. It's tucked away off a little side road and just before Lidl, but worth hunting out. It has well presented clothing at a tiny price.
Red Cross Boutique, Versonnex
Where: 93 rue de L'Europe. 01210. Versonnex.
When: Thurs 14:00 - 17:00, Sat 09:30-12:30.
A small store, with awkward opening hours, but worth the planning.
Bins outside for clothing drop offs.

A.G.C.R. (Atelier Gessien de Collecte et Recyclage), Saint-Genis-Pouilly
Where: 129 Rue du Tiocan, 01630 Saint-Genis-Pouilly
When: Weds-Fri 13:00-17:00, Sat 08:45AM–13:30. Sunday closed.
This store is smaller than some others mentioned here, but still manages to pack in clothing, homeware and dining room tables. If you're donating clothing, there are donation bins out front to accept clothing 24/7.
Association Chers Voisins Pays de Gex, Gex
Where: 344 rue des Aulnes, 01170, Gex
When: Wed & Fri 14:30 - 17:00 and one Saturday a month
This second-hand clothes shop is a little unique. Yes, you can buy clothes for a small price, but if you sign up to the membership for EUR 5 per year, you can bring in your own second hand clothes in and get points in order to take other items.
Emmaus, Annemasse
Where: 631 Rte des Tattes de Borly, 74380 Cranves-Sales
When: Monday, Wednesday 14:00-17:00, Saturday 09:30-12:00, 14:00-17:00
Love Emmaus in Carouge? Well it might be time to see what its Annemasse sibling has to offer. Look out for special sales throughout the year, where they feature one thing in particular: i.e. clothing, or back to school items.
Further afield
Scoutes de Cluses, Annecy
Where: 26 Av. du Pont de Tasset, 74960 Meythet
When: Saturday ONLY: 09:00-12:00 - 14:00-16:00
A massive treasure trove warehouse of a store. Clothing, books, records and toys upstairs. Ailes and ailes of furniture, electronics, and homeware downstairs. They also partner with some furniture stores and have some things like new cupboard doors, or sideboards available at bargain prices. Very handy if you're renovating. Yes, it's only open for 4 hours a week. Yes, we'd recommend it. Street parking can get busy during opening times. They also have drop-off times during the week if you're donating.


Troc Sport, Annecy
Where: 1 Rue de l'Égalité, 74960 Annecy
When: Tues - Fri 10:00-12:30 & 14:00-19:00, Sat 10:00-19:00, Sun closed.
Looking for second hand skis, snowboard boots, or even some new clothing at a reduced price (last year's models) ? Then this is the place to go. It's round the corner from Scoutes de Cluses (above).
Bazar sans Frontières, Annecy
Where: 3 Av. des 3 Fontaines, 74600 Seynod
When: Tues - Sat 10:00 - 12:00 & 14:00 - 18:00.
This place is well sorted and separated out. Clothing is in the building on the left, vintage furniture. Rugs, books and electronics are straight ahead, or head up the stairs and in an entirely separate entrance for homeware and games. Or grab a cheap bargain bike from outside. If parking outside the store is full, head over the road. Don't turn up at lunchtime, they're closed.
What about vide greniers / car boot sales in neighbouring France? Is there a centralised place to look those up? Why yes, yes there is! Try searching in Ain, or Haute Savoie for a calendar of what's coming up and where.
__________
ONLINE
Anibis.ch, Ricardo.ch, AngloInfo, Facebook Marketplace (also facebook groups such as Geneva Expats, Gexpats - discussion group for people in the Pays de Gex, often have bargains and you can buy and sell in English. If selling, keep it relevant to the group to avoid being bumped off.)
Looking for something a little more curated? Broccolli Brocante shares information-packed posts on Instagram about the vintage items they have in stock, and frequently run pop-up sales throughout the Greater Geneva area.

Have we missed a good one? Drop us a comment below to let us know!