ArtZoo this weekend in Ferney Voltaire
Listen Again
Wednesday, July 7th, 2021 - 8 minutes
After the success of ArtZoo 2020, the event is back in 2021 !
ArtZoo was created in 2020 by the association Voltaire's Attic based in Ferney Voltaire. Voltaire's Attic had launched a festival in Ferney Voltaire three years ago (Le FESTiVOLT), but faced with the pandemic they created a novel way for art and music to be accessible in a safe way. They launched ArtZoo, where musicians, artists, dancers or circus performers would each perform in their own specially cordoned off "enclosure" within the gardens at the Chateau de Voltaire in Ferney Voltaire in neighbouring France.
The huge outdoor space kept visitors safe and distanced, as well as keeping the performers safe too. The public were invited to stroll around the garden and wooded areas, discovering performances at their own leisure, with artwork and installations along the way.
Sean Layland, Co-Founder of Voltaire's Attic, talked to WRS about some of the highlights this year.
Image: ArtZoo 2020, courtesy of Voltaire's Attic.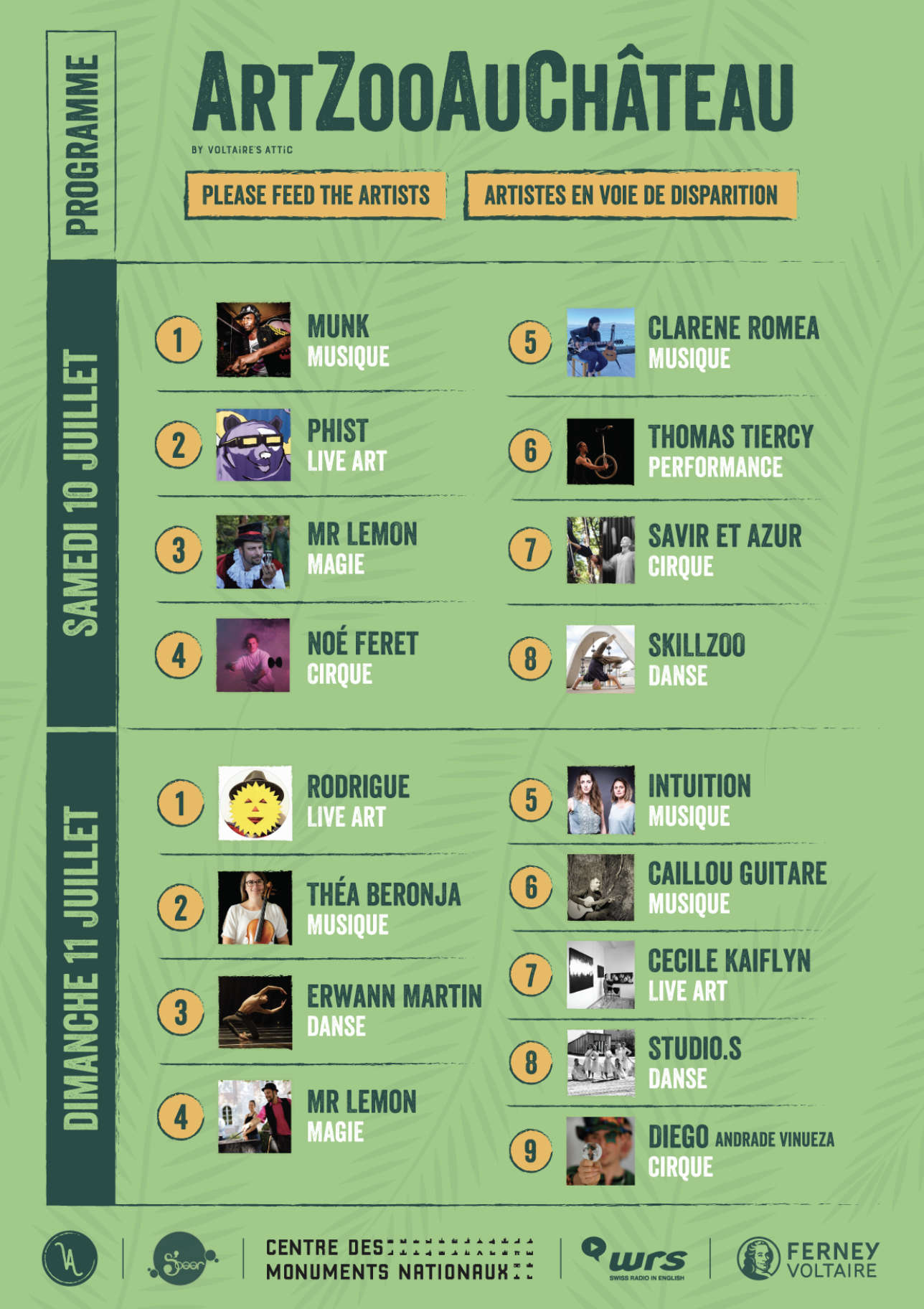 Subscribe to this podcast