Breakfast with Barbados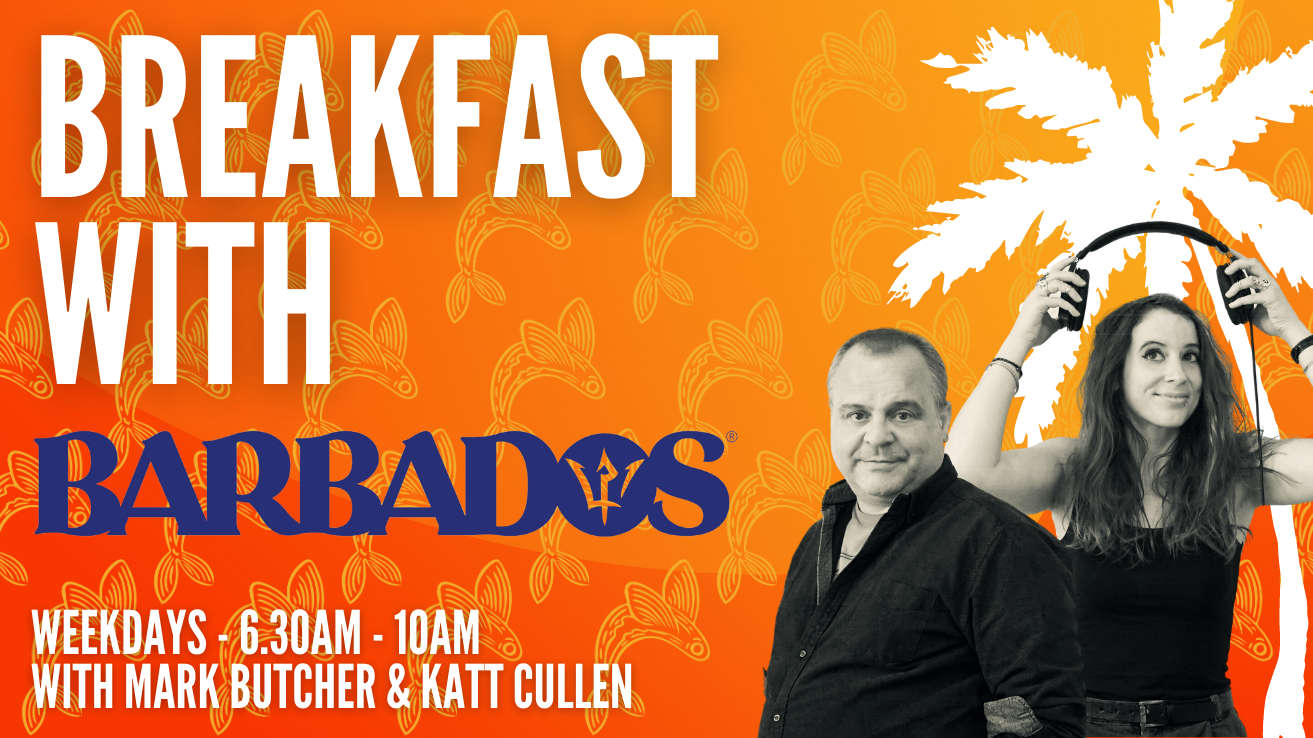 This week the WRS Breakfast Show is brought to you by

. We're finding out more about the island on-air with Mark and Katt, every weekday between 06:30 - 10:00.
From its colonial past to its present-day status as the youngest Republic in the world, Barbados, a coral island of 450km2, is as unique as it is diverse.
Yet, just how well do you know the island?
Sure, you know that it is where superstar Rihanna was born and grew up. You may have heard about its wonderful beaches, exquisite cuisine (find Chef Big Mike from Big Mike's Calypso Kitchen recipes here), and confident people, but would you be willing to test your knowledge of the Gem of the Caribbean? Here's our collection of interesting facts to help you out, the next time someone asks what you know about Barbados.
Did you know...
1. Barbados is the Birthplace of Rum
Let's start things off the right way, with that smooth but feisty liquid gold that we all love, Rum. As is well documented, Barbados was once a British colony before its independence in 1966. Prior to that moment, the British had been in control of the island since 1627 and in the 1640s introduced sugarcane to Barbados.
However, it was the Sephardic Jews, fleeing persecution from Portuguese-controlled Brazil, who brought windmills to the island. This new technology made sugar in Barbados its wealthiest produce for centuries, and brought with it the slave trade to keep that wealth going for the next two centuries.
Rum was originally discovered by slaves, who realised that molasses could be fermented into alcohol. It was the colonisers who first named it rumbullion or kill-devil. Mount Gay Distillery, then a boiling house with seven coppers and two windmills, may have been producing rum from as early as 1663, but its first deed, is dated February 20, 1703.
It is recognised as the world's first and oldest rum distillery. Although now owned by Rémy Cointreau, Mount Gay continues to produce and barrel its rum in Barbados.
There are three other rum distilleries in Barbados: Foursquare Rum Distillery, St. Nicholas Abbey, and West Indies Rum Distillery. Foursquare and St Nicholas Abbey are still Barbadian-owned. The distilleries are all well supported by more than 1'500 rum shops on the island.
We talk about the history of rum and how it's best enjoyed with Jamaal Bowen, Mixologist, Director of TopShelf Academy, and Co-organiser of The Barbados Rum Experience ...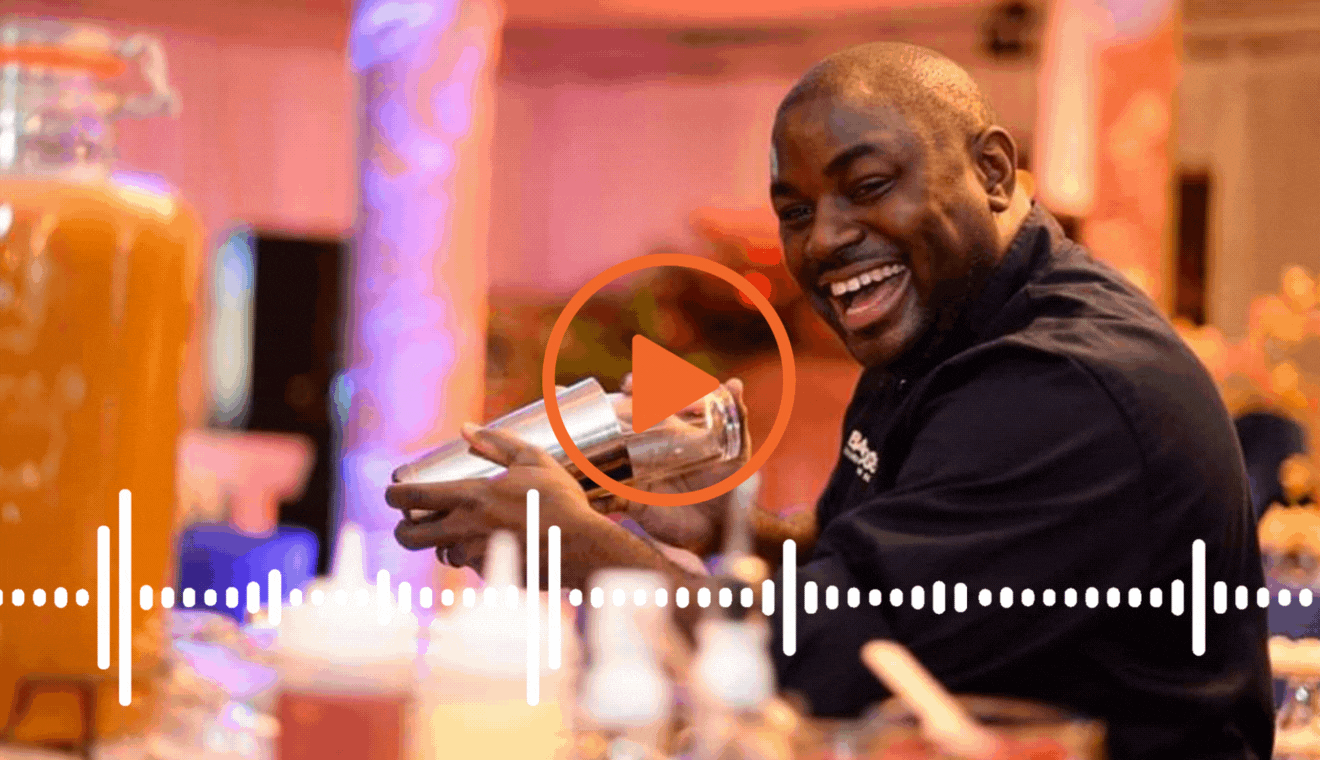 2. "Bajan" is a term of endearment.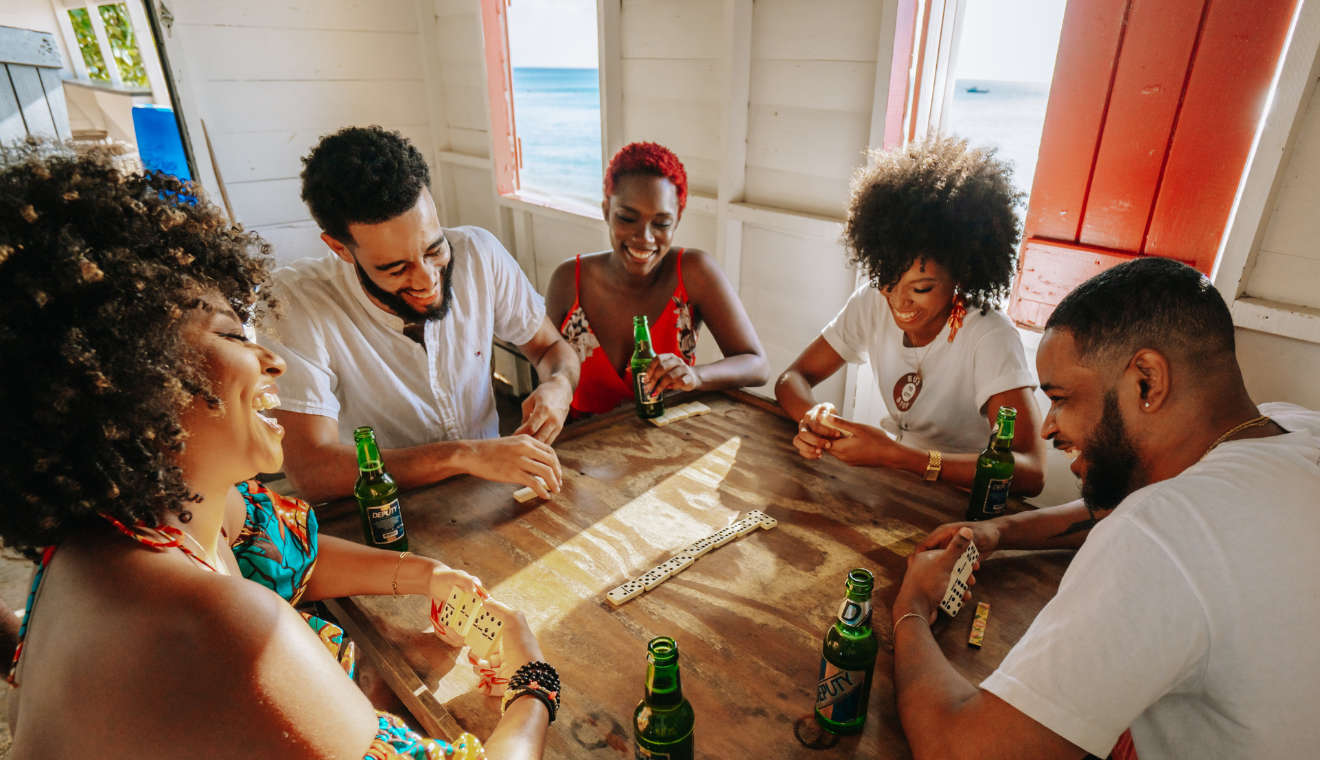 Though a person born in Barbados is officially referred to as a Barbadian, the affectionate term is Bajan which is phonetically pronounced as "bay-jun." On that note, it's worth remembering that while English is the official first language, the local dialect is also called "Bajan", and the accent in which it is spoken differs, depending on the parish the speaker is from.
3. Road Tennis was created in Barbadian villages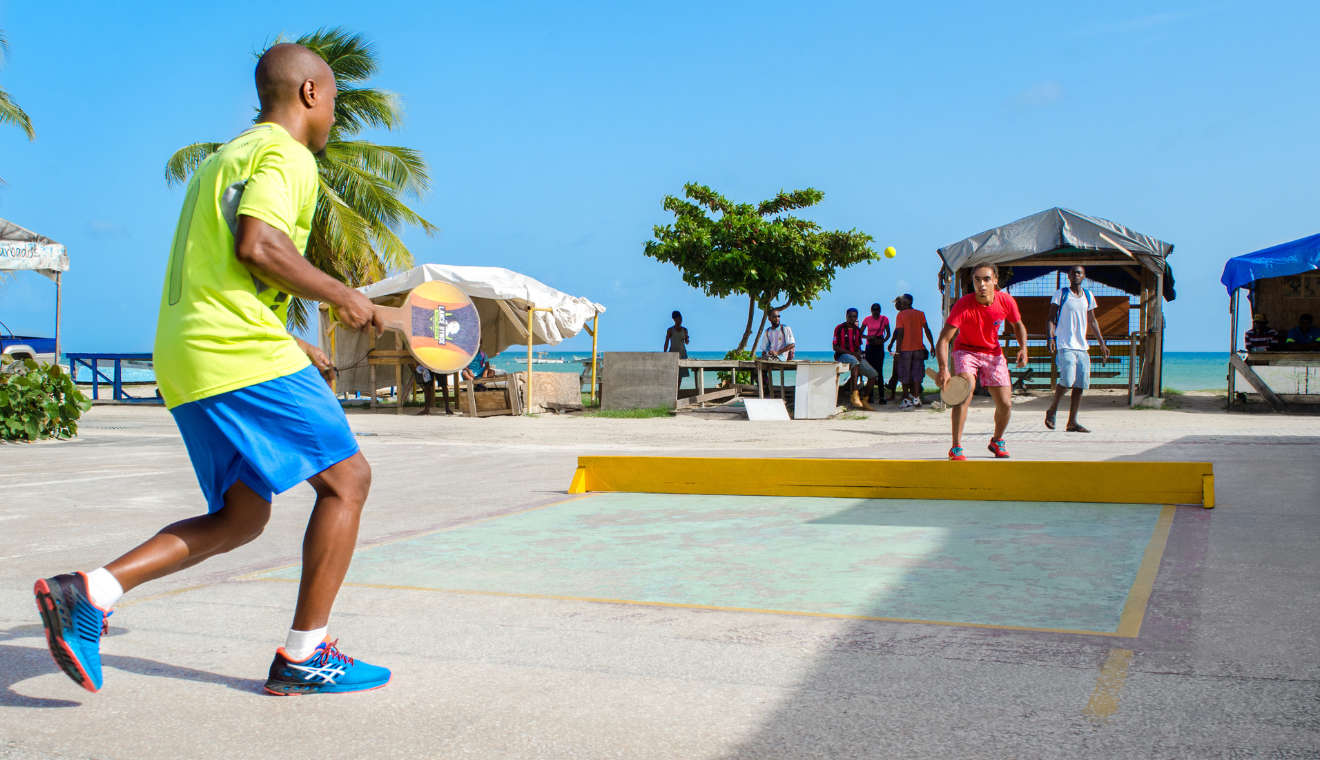 Whether we're talking about the past or the present, tennis has always been associated with the well-to-do. In the 1930s, working-class Barbadians created their very own version so they could enjoy the game too. Known as road tennis, the popular sport can be seen just about anywhere on the island, even at the beach.
The courts still are drawn on the road, but the rackets, which were in the form of table tennis rackets made from plywood, are now skinned table tennis rackets. The points system is the same as lawn tennis. Today, it's a game that has grown from a grassroots pastime to a fully organised and federated sport, with annual tournaments, displaying speed and suspense, broadcast live on Barbadian television. The reigning champion is Mark "Venom" Griffith.

4. Barbadians Live Well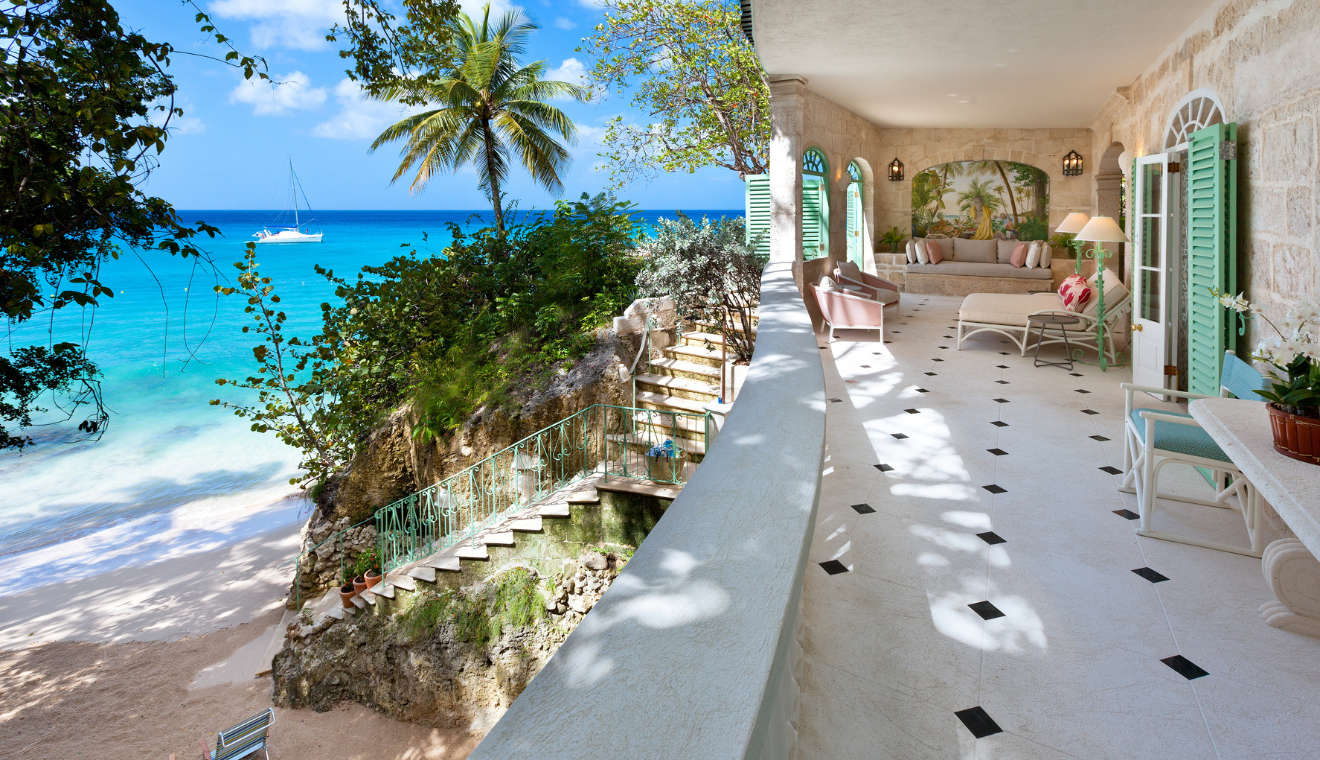 From 1966, when it achieved independence from Britain, until now, Barbadians enjoy free education from primary through to tertiary level; free medical care; and any beach on the island. There are no private beaches in Barbados, and therefore Barbadians and visitors alike have free access to all of them. It is mandated for resorts and private homes built on the coastline to provide a public path for people to enjoy that beach.
5. The Saturday Dish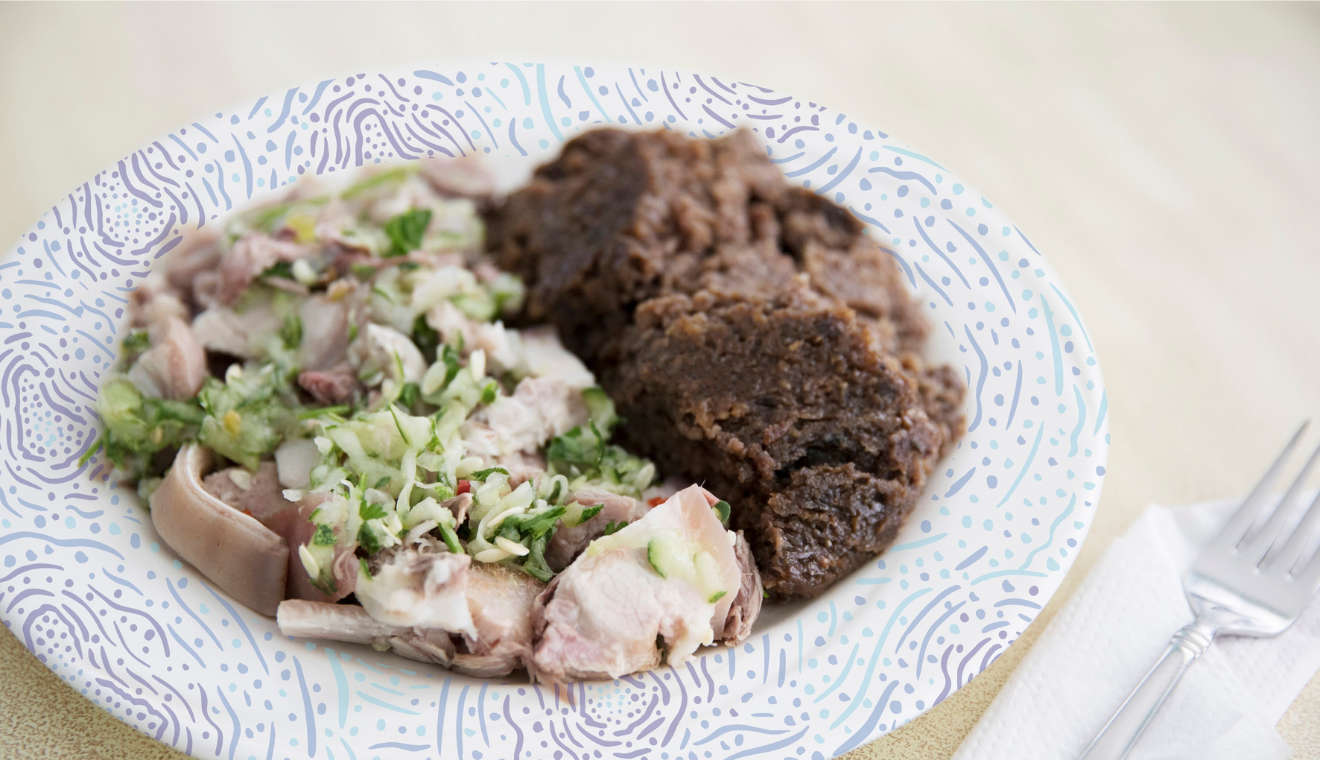 The national dish of Barbados is Cou-cou (steamed cornmeal with okra) and Flying Fish (steamed or fried). However, over the last two decades, flying fish has become less plentiful. So much so that there are some months, where it isn't available at all.
What has taken its place – and is in much higher demand – is Pudding and Souse (pictured above). Pudding which is made from sweet potato, and Souse, pickled pork trotters, is perceived as a treat, eaten only on Saturdays. The meal, usually served by rum shops, is often ordered in advance.
There's also a way to enjoy these flavours as part of a vegan or vegetarian diet. We discuss this with Chef Ann-Marie Leach, a plant-based caterer in Barbados, and runs a monthly detox and wellness retreats with @soulescapesretreats :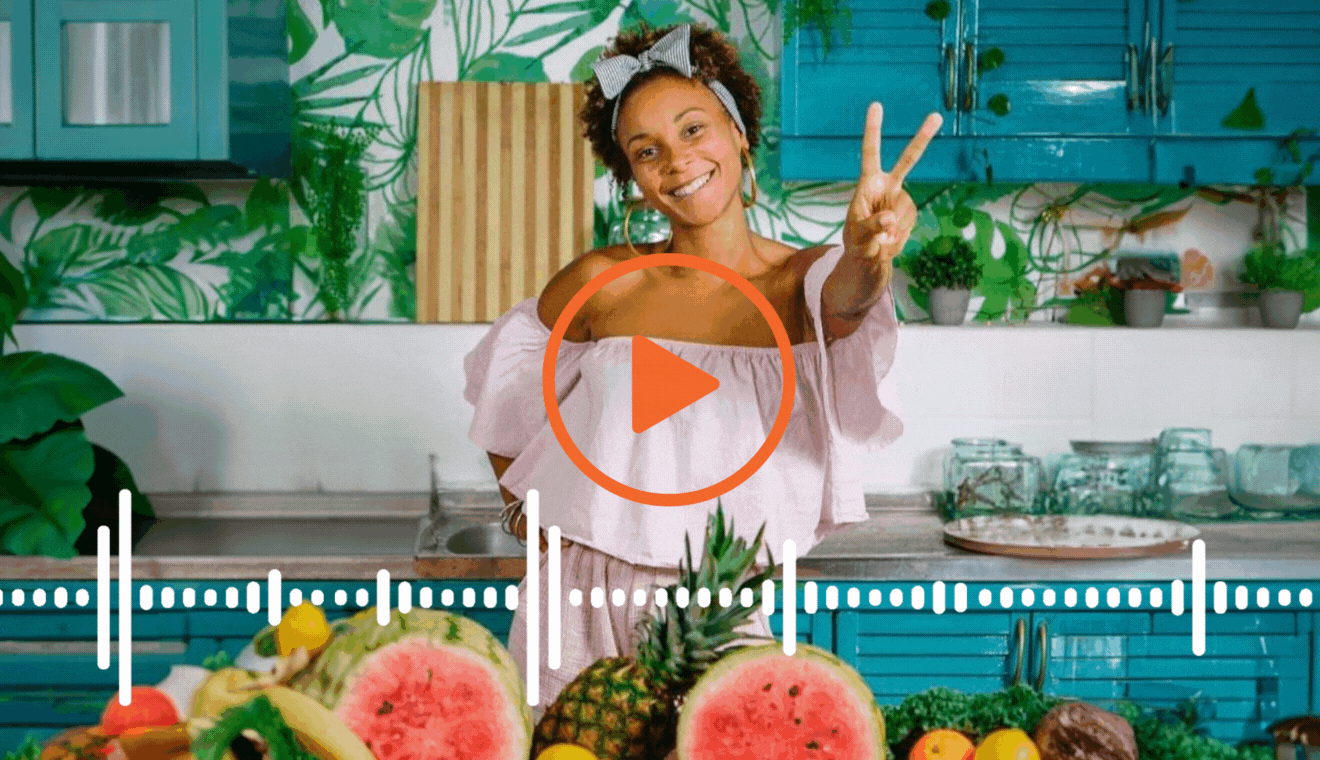 6. Barbados is an island of festivals
Gaynelle Marshall is Programme Manager and Breakfast Show radio host at Y103.3 FM in Barbados. She tells us about the biggest and best party in the Caribbean; Crop Over: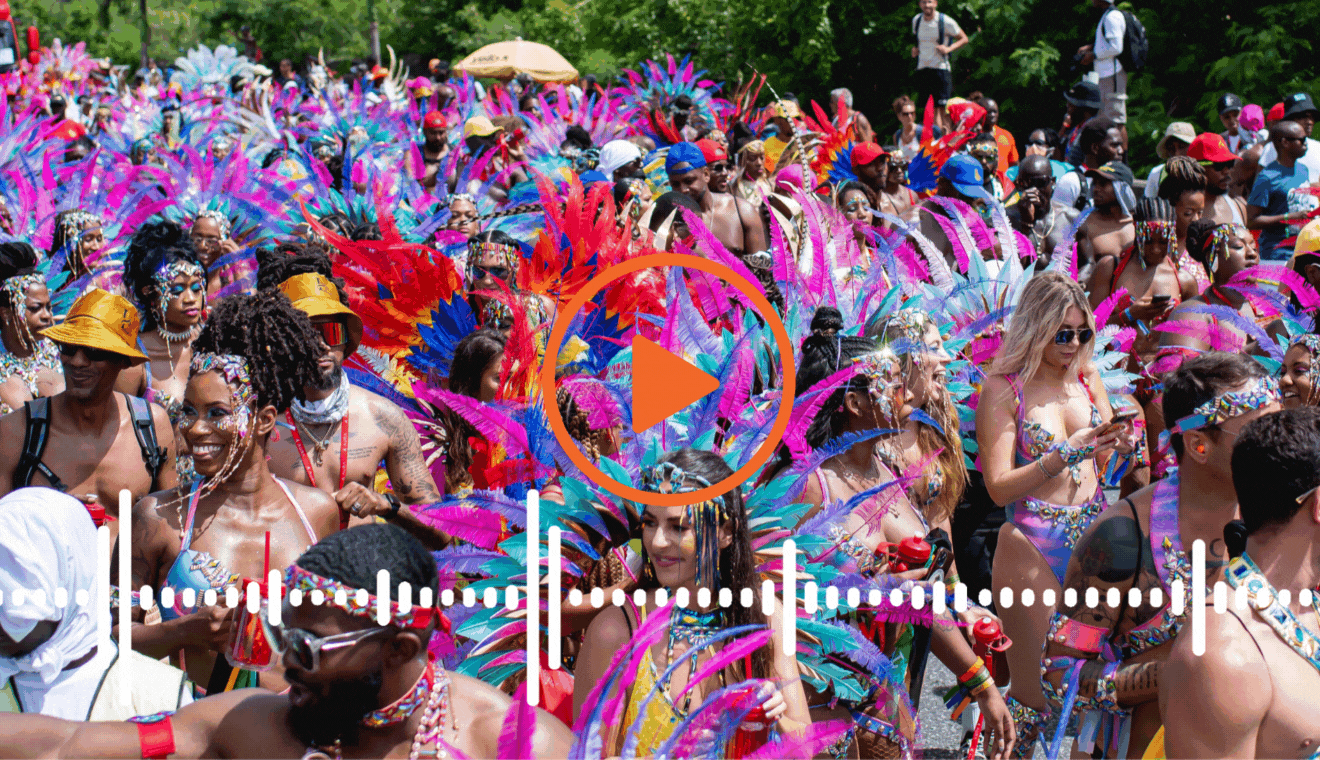 • Crop Over: No other carnival quite compares to the colour, culture and downright joy that the festive 12-week period between May and August, known as Crop Over brings.
Indeed, it's not just a festival for Barbadians either. From the music that is produced annually for the festival to the food, dance, local arts & crafts, concerts, exhibitions, parties and, of course, the rum, Crop Over is truly one of the best ways to get to soak in Barbadian music and culture.
But all of this is merely the prelude to the massive all-day street party that is Kadooment Day. Falling on the first Monday of every August, revellers wear intricately crafted costumes with feathers and sequins as they sing and dance through the streets. This day also marks the last hurrah for the season.
Crop Over takes its namesake from the 1780s, a time when Barbadian slaves produced the world's largest volume of sugar. At the end of the sugar season, they held a large celebration to signify the end of the harvest.
Other festivals include:
• Museum Bus Tour in September and October. Visitors can join Barbadians to learn about the history and culture of Barbados from east to west while enjoying breath-taking views, delicious treats and more on a group bus tour.
• The Barbados Food & Rum Festival showcases the talents of Barbadian rum producers and chefs as they collaborate with international culinary personalities to create spectacular menus and mixers. This year's festival will be October 19-23.
• In November is the Barbados Adventure Race. An obstacle course race that is set in a mix of environments: beaches, hiking trails and sharp, steep climbs on the east coast of Barbados. Made for those who wish to test their endurance, strength, balance coordination and athleticism. Supporters who come to watch are blown away by the race's tension, excitement and drama. Follow #bar_race to find out the dates when they are announced.
• Run Barbados Marathon Weekend is a series of events – a 5k, 10k, half marathon, and marathon – that attracts runners from around the globe. What separates it from other marathons is the music and entertainment provided along the route. It will be held December 9-10.
• The year always starts out with a bang. In January, there is Mount Gay Sailing Week, the Annual Flower Show, Naniki Music Festival and the start of Polo Season.

7. There are 4 types of nesting sea-turtle in Barbados
Barbados is home to four species of nesting turtles; green turtles, loggerheads, hawksbill turtles and leatherbacks. Over 600 nesting hawksbill turtles pick Barbados as their destination of choice every year. That's the largest population of hawkbill turtles in the insular Caribbean.
WRS spoke to Neesha Soodeen, Chairman of Barbados Environmental Conservation Trust, to find out more about the turtle conservation on the island, as well as other grassroots eco-projects such as reef regeneration and mangrove planting. We asked how people can give back a little in Barbados by getting involved in conservation projects during their stay...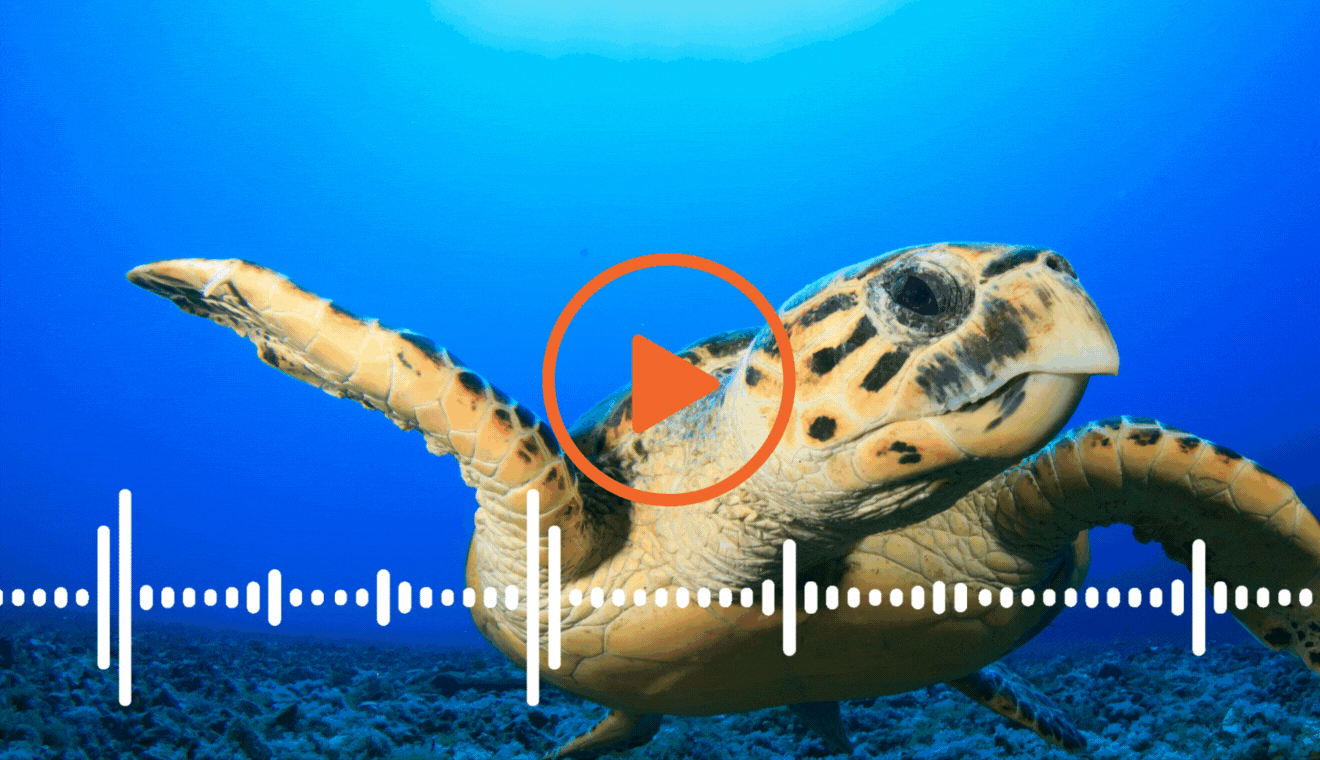 8. Polo Season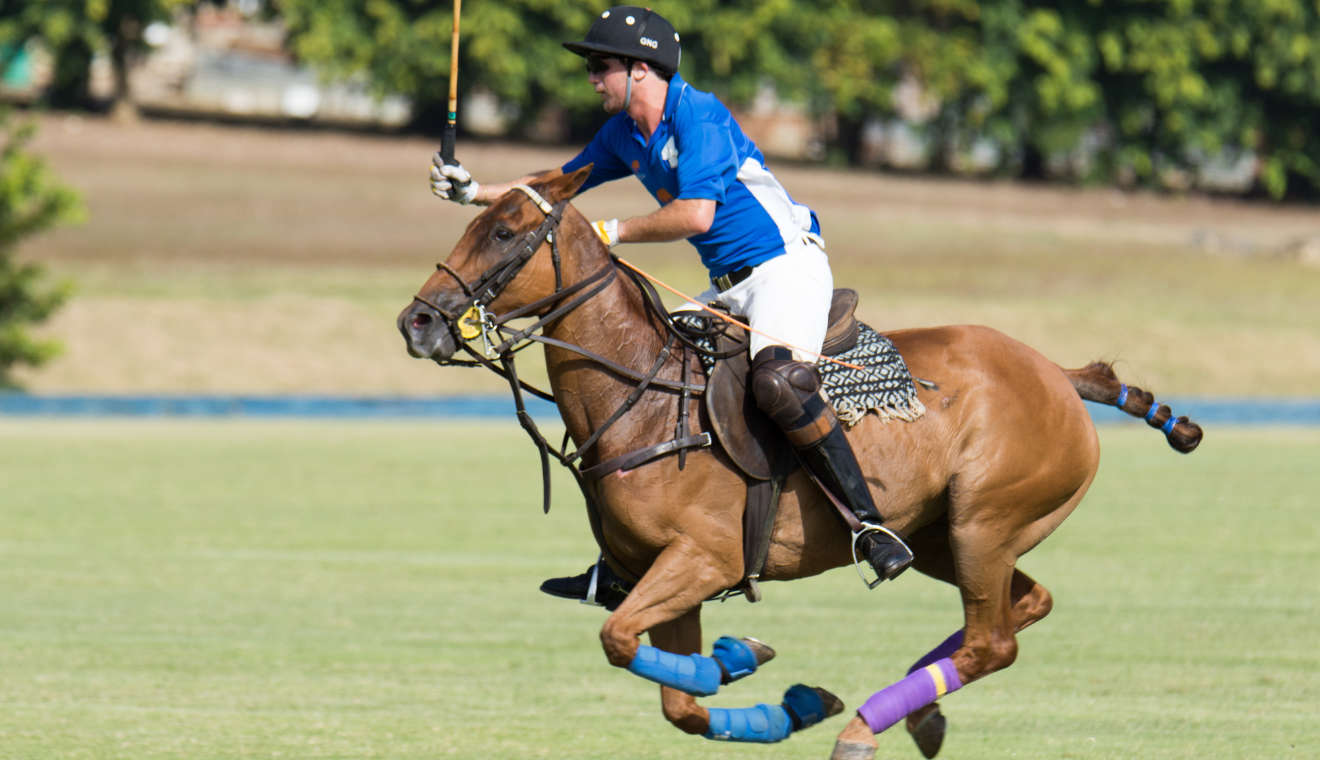 Barbados is the only Caribbean territory that hosts polo tournaments. Referred to as Polo Season, international teams, mainly from the UK, Argentina, and Canada, compete against Barbadian teams from January through April.
Although a high-end sport, admission to watch is USD10, and is viewed by Barbadians as a fun, social, dressed-up event.
Children especially enjoy divot stomping (stomping the turn back into holes created by the horses during the game) during intermission.
9. Barbados hosts two exciting thoroughbred horse races
If you're a horse racing enthusiast, then there really is no place better than Barbados. Since the 18th century, when the merchants and planters raced their horses against the soldiers', horse racing has been taking place at the Garrison Savannah. Since the 20th century, horse racing takes place every two weeks at the Garrison, and can be enjoyed for free or from as little as USD 7.50 for those wish to sit.
The two most popular horse racing events are Boxing Day Race Day and the Sandy Lane Gold Cup. Held on December 26th, and the first Saturday of March respectively, both races feature thoroughbreds from around the globe. The Sandy Lane Gold Cup stands out as the only Garrison event that requires a dress code for entry into the VIP grand stand.
Patrick Husbands is the island's most famous jockey. He won his first Gold Cup at age 16, and today
at 49, is considered one of Canada's best all-time jockeys, having won that country's Sovereign Award winner for Outstanding Jockey eight times.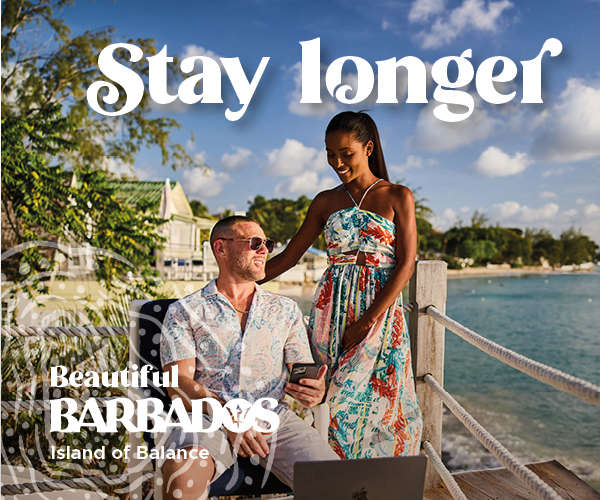 10. Scotland District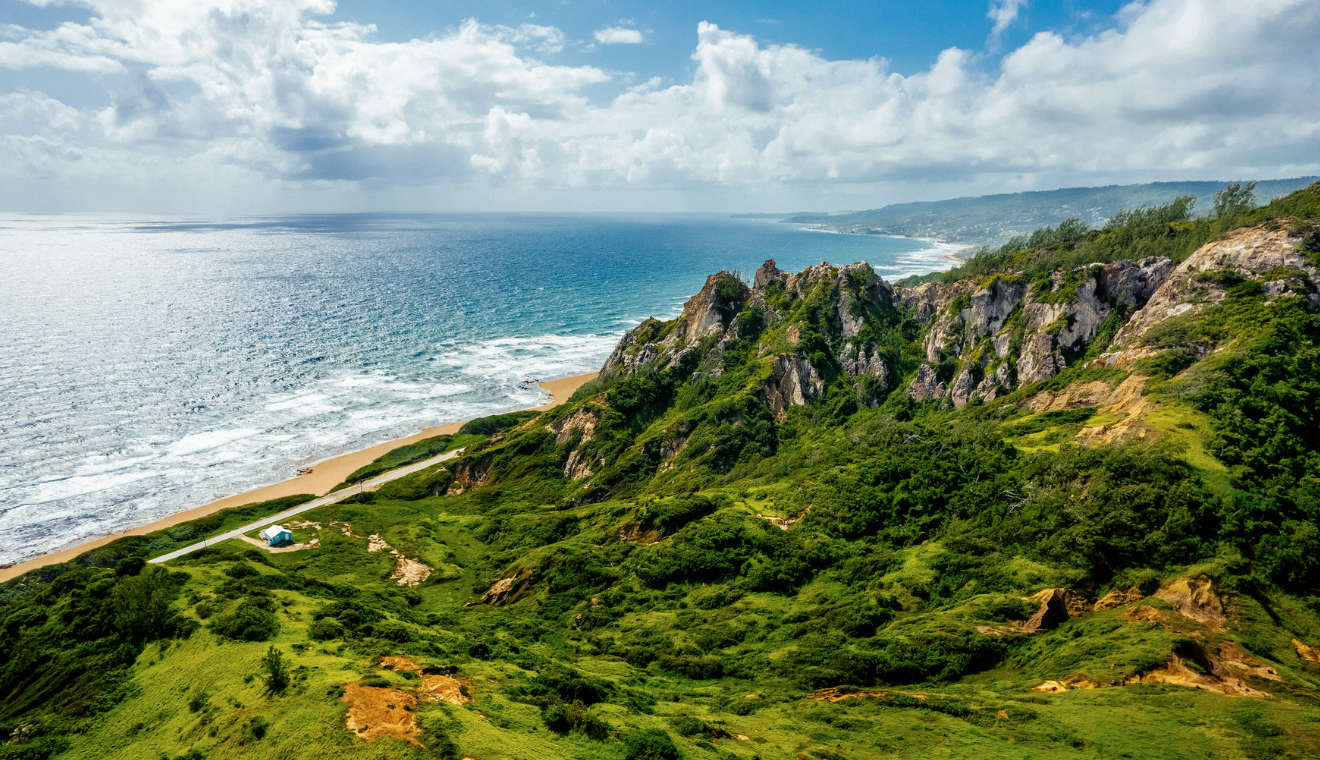 Despite its small size, the coasts of Barbados are geographically distinct. The most dramatic is the Scotland District on the east coast. The Scotland District is the summit of an elongated submarine mountain range that is several hundred km long, extending from Trinidad to Puerto Rico. The Scotland District is the only location in the entire Caribbean where this mountain range is above water. It, therefore, features the highest elevation on the island, Mount Hillaby, 1,050 ft or 340 m above sea level.
The Scotland District contains rocks about 30 to 50 million years old, namely clay stones, sand- and silt-stones, volcanic ash layers, chalk, and radiolarite. But it is its odd rock formations that are folded and faulted in a complex way that make it beautiful.
11. Popular with the surfing greats
Given its location outside of the Caribbean chain of islands, Barbados' South and East coasts offer an enticing break that is known to surfers and wind surfers the world over. With that in mind, it should come as no surprise that the island hosts an annual event - the Barbados Surf Pro - which is part of the World Surf League's schedule. Greats like Kelly Slater and Rob Machado can often be seen catching waves at Bathsheba's Soup Bowl on the East Coast.
Barbados has its own surfer super stars. The legendary Brian Talma is a former professional windsurfer and Olympian who competed in two summer games (1988 & 1992). Today, Talma who is affectionately known as "De Action Man" can be found at his Windsurfing school in Silver Sands. O'Neal Marshall is another established windsurfer . He too also represented Barbados at the two Summer Olympics of 1996 and 2000.
Yet, perhaps the island's biggest star when it comes to waves, is 27-year-old Chelsea Tuach, who has won more international awards than any other Barbadian surfer. In 2017, she first ranked #2 among surfers – male or female - in the Pan American region, and has kept that rank up to now. She is ranked 6th in the North American region, and 11th in the International Surfing Association's world ranking.
The surf and kite-boarding season is year round and Barbados has suitable beaches for pros and beginners alike, as Roland Boyce from Endless Kiteboarding explains on the Breakfast show...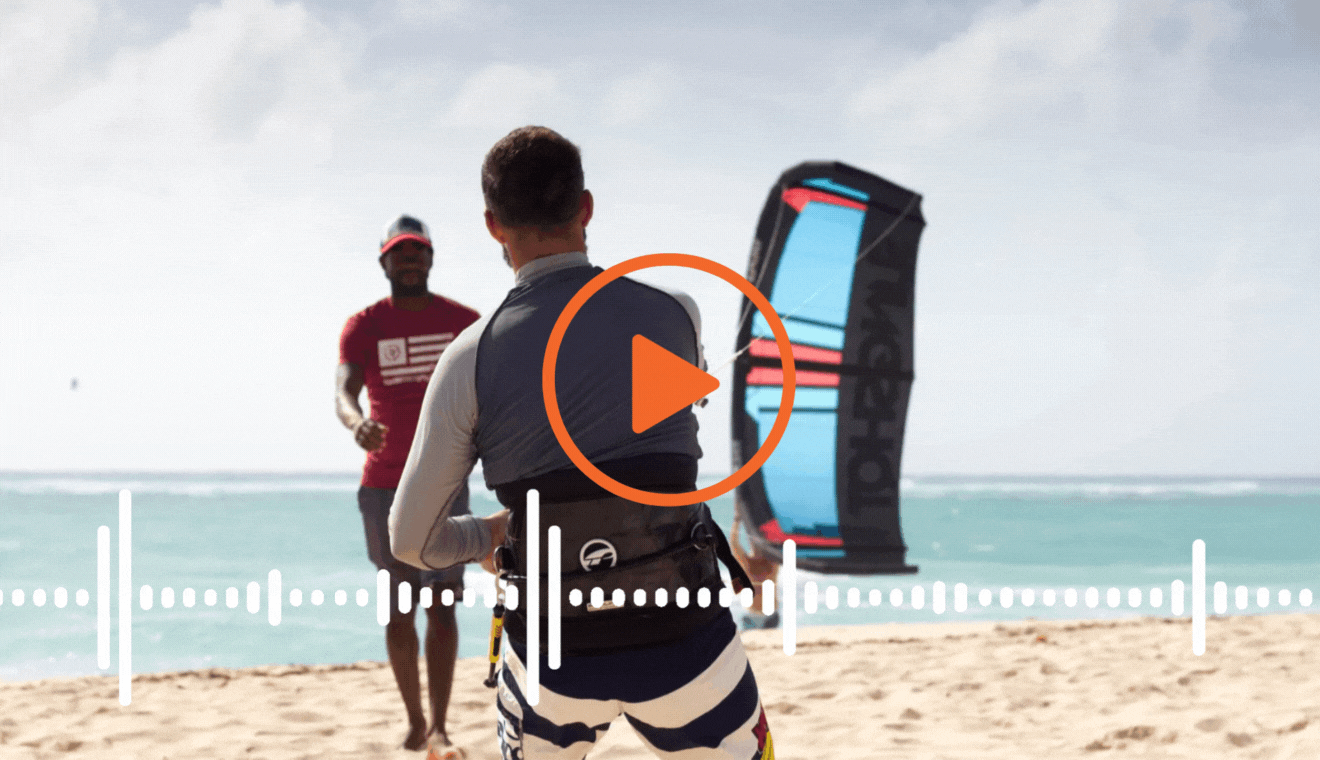 Find out more at visitbarbados.org