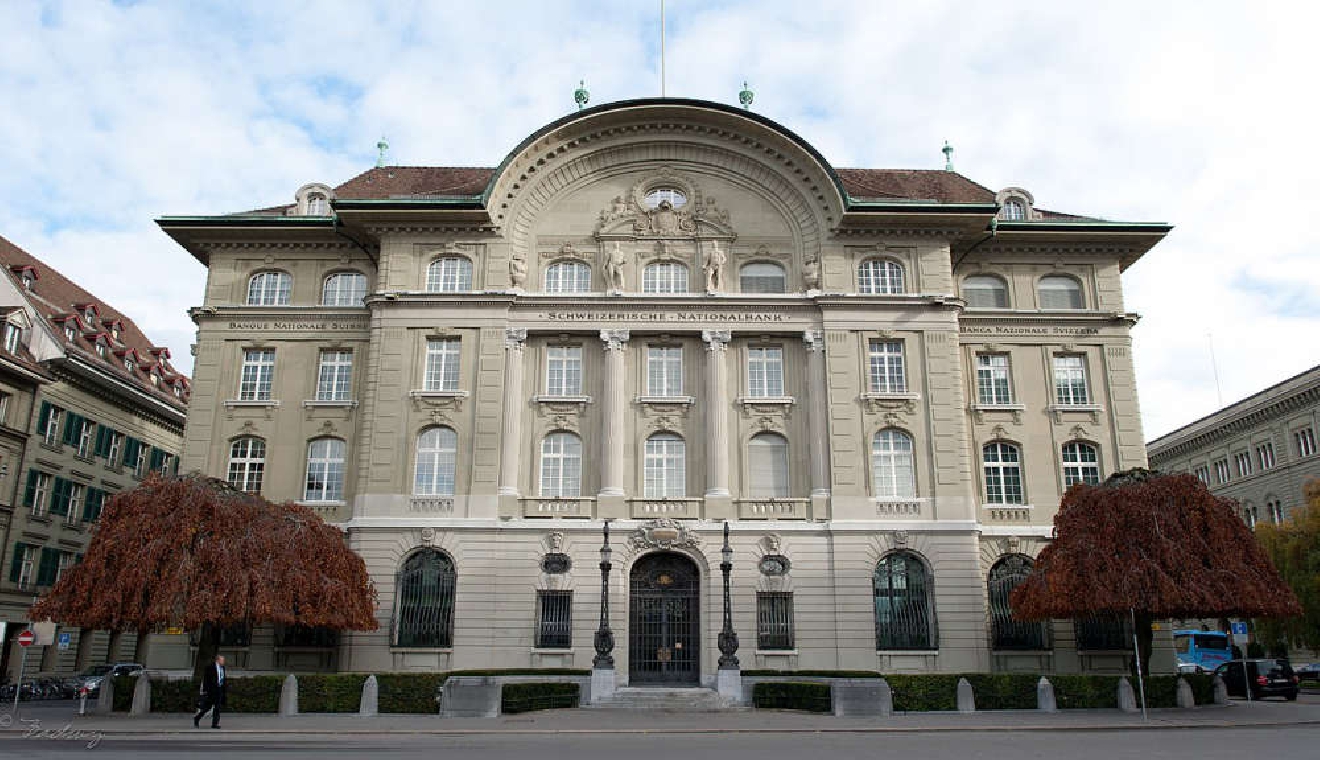 Swiss National Bank (c) Badwy
In a surprise move, the Swiss National Bank has raised interest rates from minus point 75% to minus point 25%.
It's the first-time rates have climbed since September 2007.
The franc strengthened on the foreign exchange markets as traders hadn't been expecting a rate rise.
The central bank says it was necessary to counter the threat of inflation – and it's not ruling out further rises.
The US Federal Reserve and the European Central Bank have also raised rates this week.
Swiss inflation hit 2.9% last month. The franc's status as a safe haven is countering the worst inflationary pressures.
The bank says it remains positive over the outlook for the Swiss economy and expects a GDP rise of 2.5% this year.