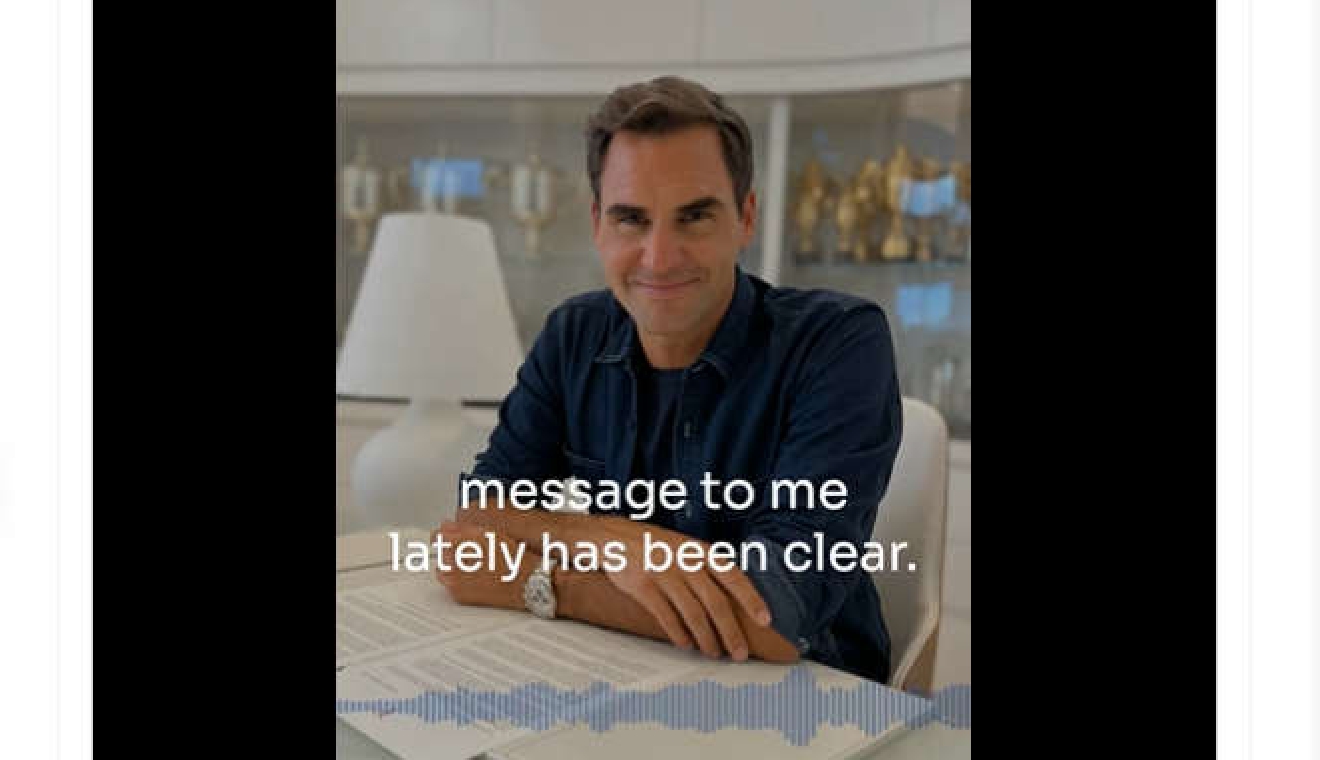 Twitter
The Swiss press this morning is united in its praise and gratitude for Roger Federer who's announced his retirement from competitive tennis.
The last game he'll play is the Laver Cup in London next week.
He made the announcement on Twitter, saying 'Tennis has treated me more generously than I could ever dreamt and now I must recognise when it's time to end my career'. He's 42-years-old.
The Tribune de Genève says it's an end of an era – and has several articles looking back at his career.
In the Blick, fellow Swiss tennis star Martina Hingis looks back at his career, but says she's not surprised at the announcement.
The pair won the 2001 Hopman Cup together in Australia.
The Basler Zeitung says the news is like saying goodbye to a loved one as Federer was a part of our lives for so long.
The NZZ calls him one of the greatest athletes in history.
Fellow tennis greats wished Federer well. Rafael Nadal says it's a sad day for him personally and it's been an honour to share the last few years with him.
Andy Roddick says thanks for the memories, and Billie Jean King tweeted saying Roger Federer is a champions champion.