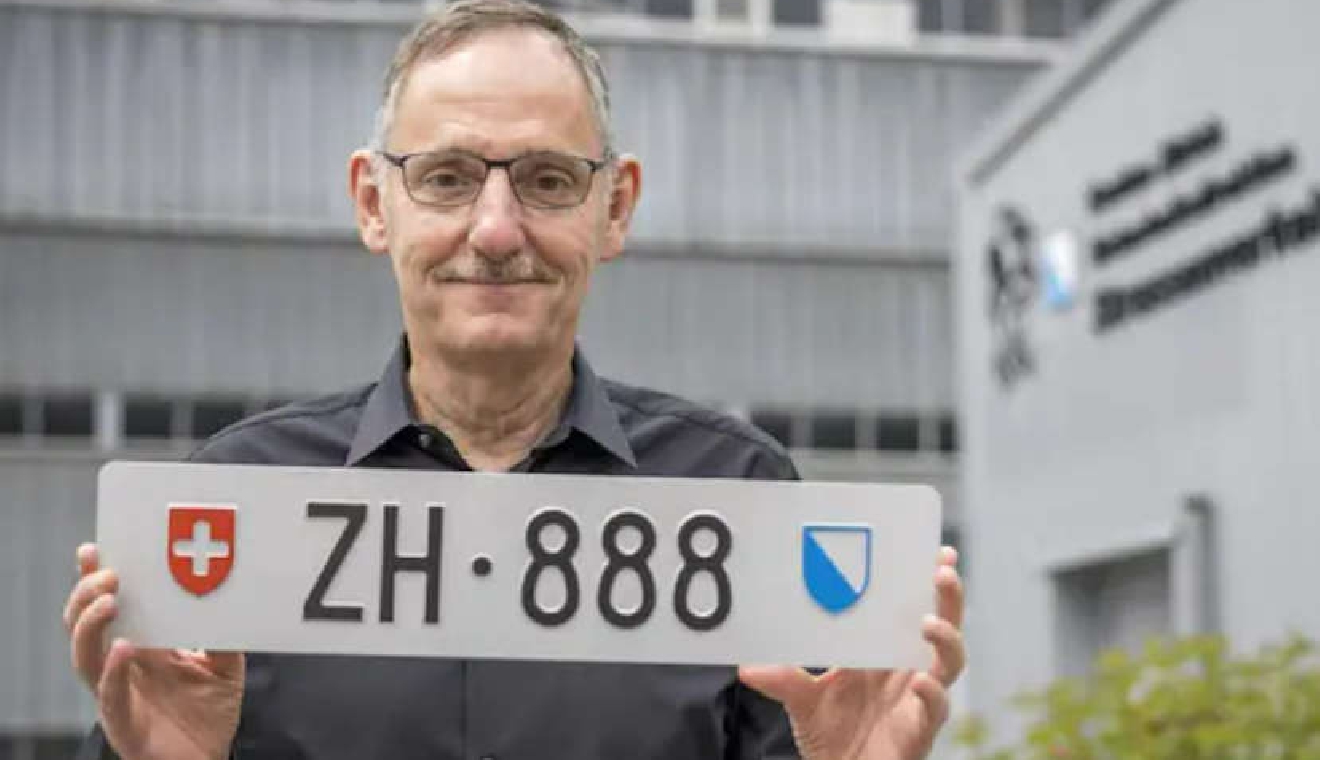 Zurich Government Councilor Mario Fehr (c) Kanton Zürich
An anonymous bidder is shelling out CHF 194,000 for a licence plate that reads ZH 888.
The low number plate was being auctioned off by canton Zurich.
For that amount, the buyer could have had a brand-new Porsche – with a normal number plate.
It's the second highest amount ever paid for a licence plate – the most expensive was one from Zug, ZG 10 – that sold for CHF 233,000 in 2018.
All the money raised goes to the canton's coffers.