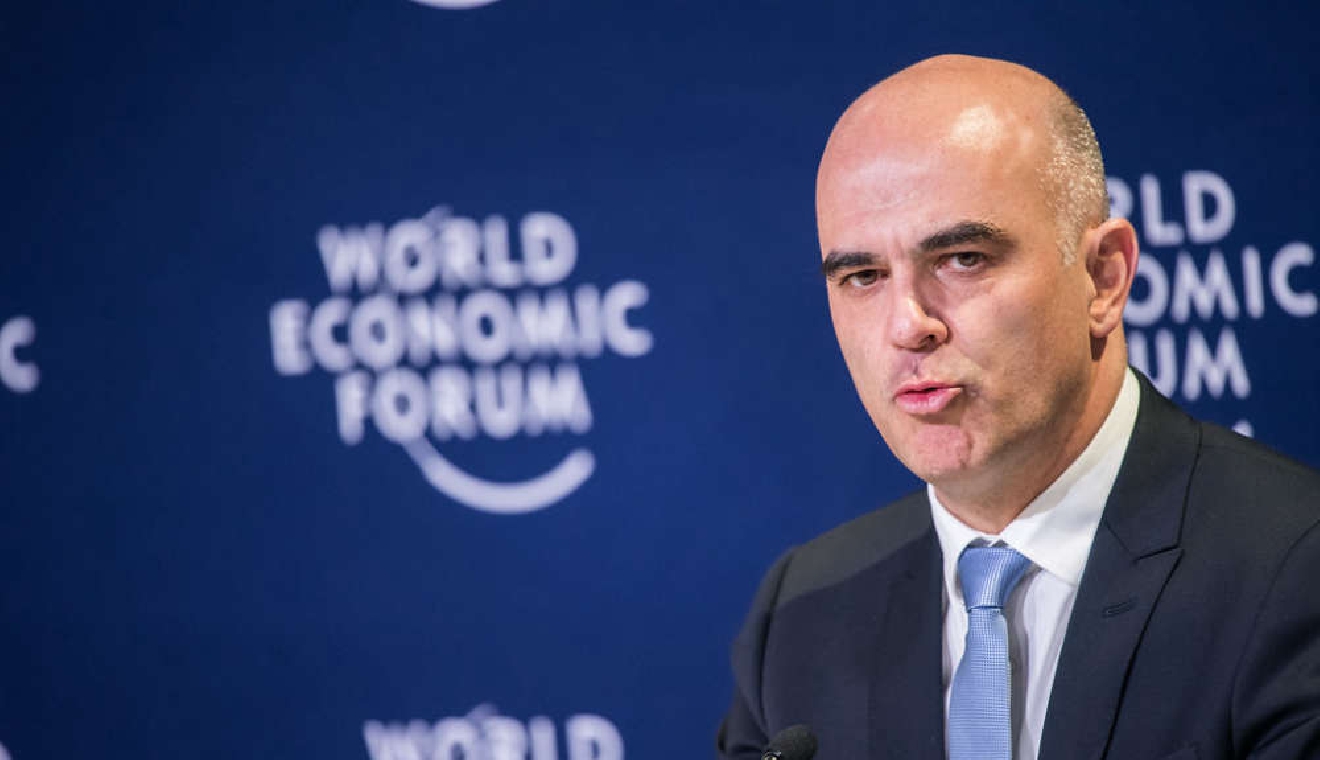 Alain Berset (c) - WEF Mattias Nutt
Pressure is growing on the Federal Councillor Alain Berset over alleged leaks to the press about government covid policies during the height of the crises.
Berset and his communications director Peter Lauener are said to have continually fed the media with government decisions – even before official meetings had been held.
This year is an election year and members of Berset's own party, the Social Democrats, have been quoted over the weekend saying they worry the scandal will have an impact at the polls.
One party councillor in Solothurn, Daniel Hafner, says Berset is arrogant and doesn't represent the party's values.
The head of the Swiss People's Party, Marco Chiesa, in an interview in today's Blick newspaper, is calling on Berset to resign. He says the people have lost confidence.