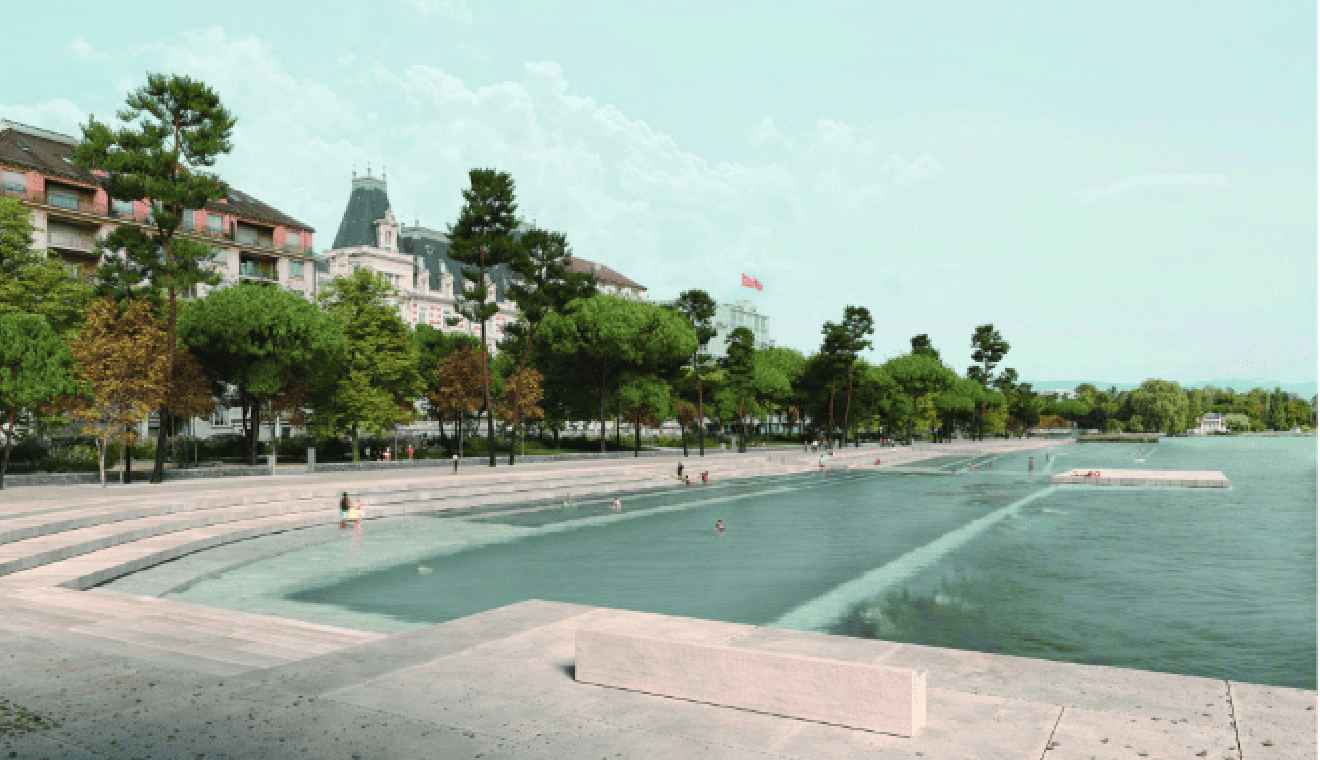 The City of Geneva has unveiled the winning bid to redevelop a part of the Quai Wilson.
The city wants to provide a space for those who wish to enjoy the lakeside for swimming and sunbathing.
It's part of a project to make sure residents will be able to cool off during heatwaves, which are expected to get more common.
Work will start in 2026 and should be completed two years later.
In the meantime – the quai will have bars and showers temporarily installed next year.