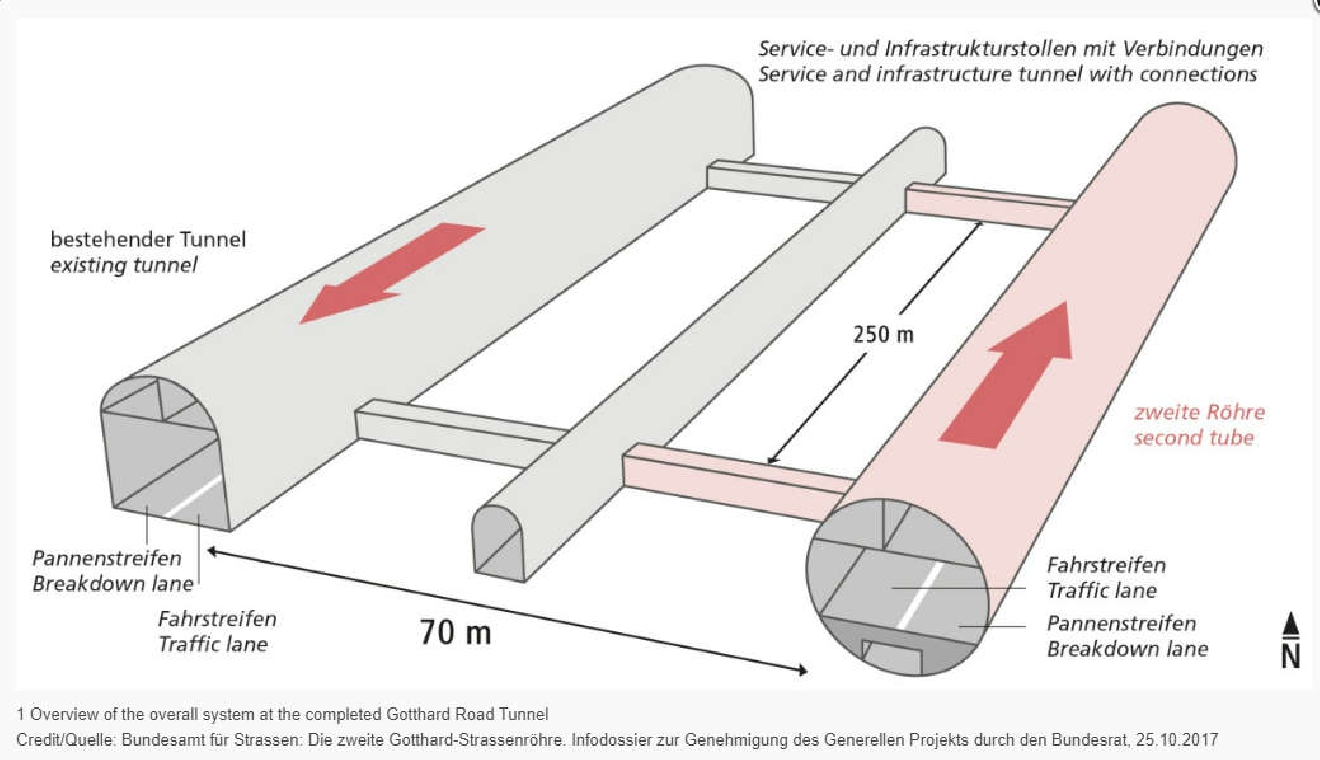 New Gotthard Tunnel (c) Bundesamt für Strassen
At a ceremony in canton Uri, the new Gotthard Tunnel has taken a significant step forward.
After two years of preparation work, the first tunnel boring machine has started its trip heading south.
The machine is 7 meters in diameter and 200 meters long. It's the first of four machines that will be slowly making their way through the rock. It will still be another two years before identical machines will start heading north with the aim of meeting their siblings in the middle of the mountain.
The new tunnel is right next to the existing tube which opened in 1980.
This summer clearly demonstrated why a new tunnel is needed as queues of several hours but up at peak times.
But it won't be ready until 2029 – and then the first tunnel will be closed for three years for renovation. The new capacity won't be available until 2032.