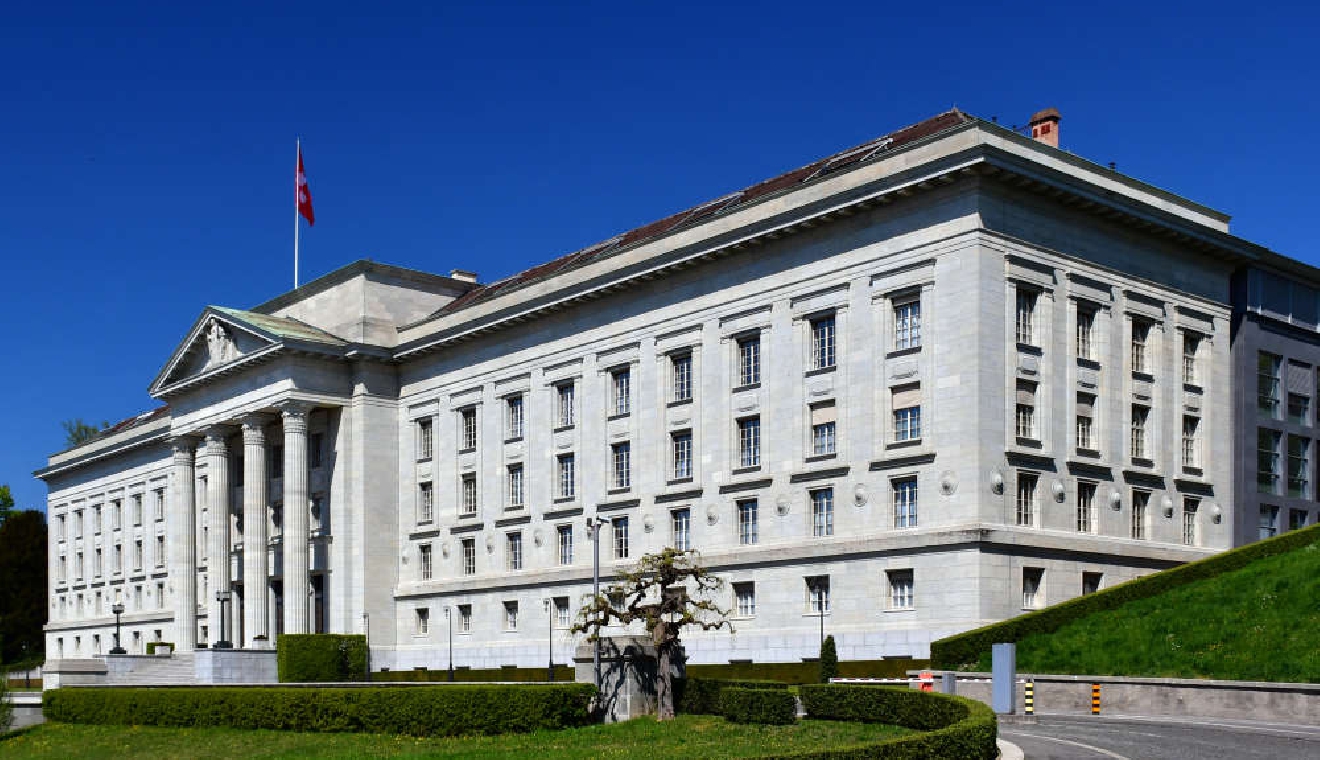 Federal Court, Lausanne
A man set himself on fire on the steps of the Federal Court and has been take to hospital in a critical condition.
Court workers put the fire out with fire extinguishers.
Police say the man is in his fifties and lives in Lausanne and that letters were found in his bag that showed he had the intention to kill himself.
He was taken to the Vaud Cantonal Hospital.
An investigation is now underway, but police say they don't believe the man's actions were political.