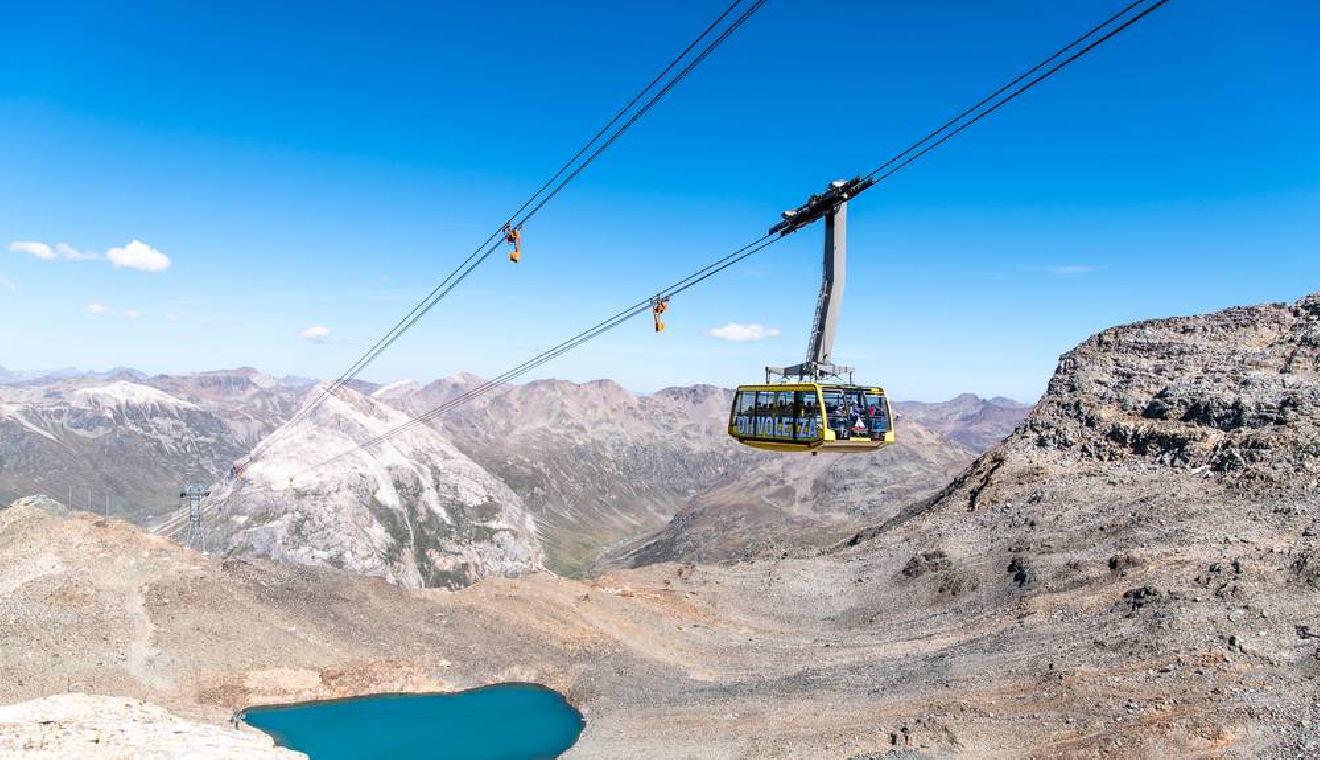 Diavolezzabahn
A man is in serious condition after falling 50 meters from a cable car pylon in Graubünden.
The 59-year-old was carrying out maintenance work on the Diavolezza cable car with three colleagues when the accident happened.
He fell when a gondola passed by, he fell onto the top of the cabin first before plummeting to the ground.
His fall was broken slightly by the snow – but he suffered major injuries.
An investigation by the Graubünden cantonal police and federal authorities is now underway.