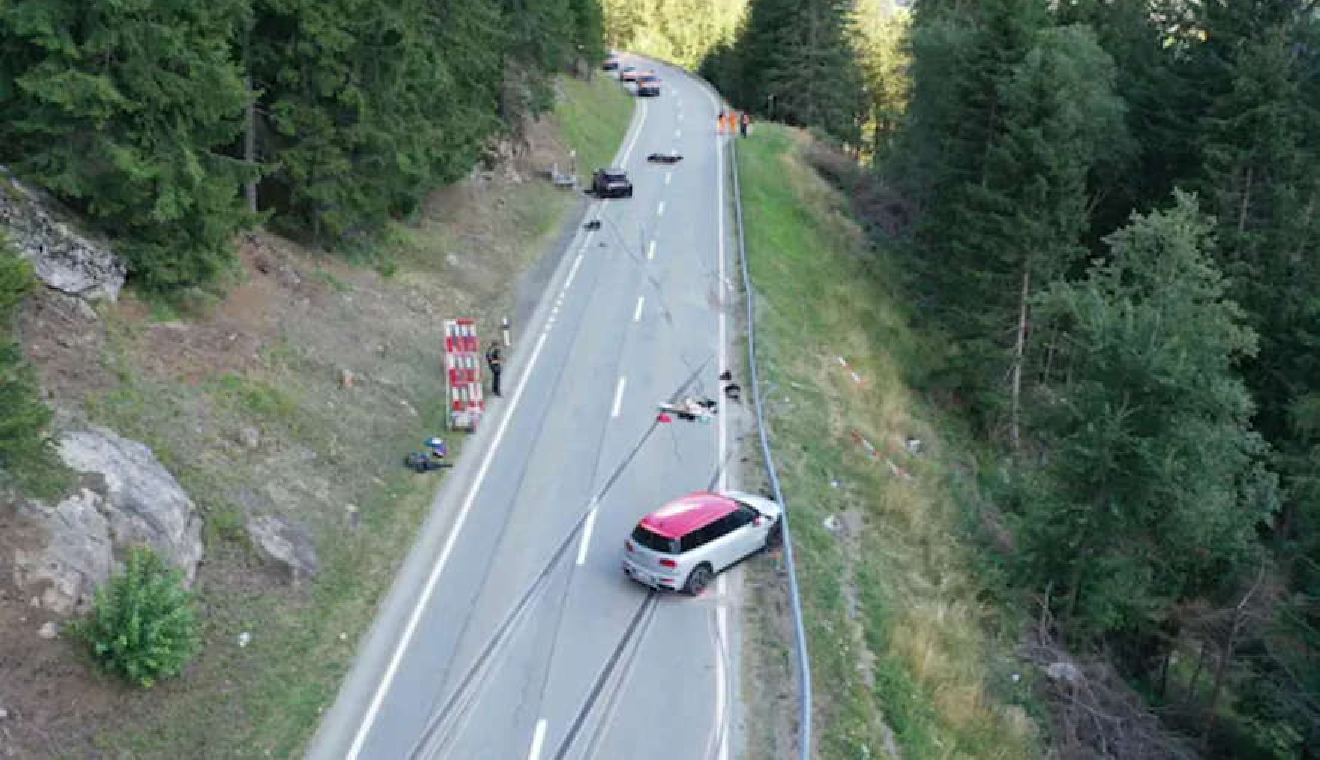 Accident on Bernina Pass - (c) Kapo GR
A major accident on the Bernina Pass has killed two people.
A 52-year-old and a 57-year-old were on the same motorcycle when it collided with a car. They lost control and crashed off the road – they died on the spot.
Police say the accident was caused by a car attempting to overtake the bike on a bend – the overtaking car then hit an oncoming vehicle head on.
Police are asking for witnesses – especially anyone who can provide information to the driving style of the cars before the accident.