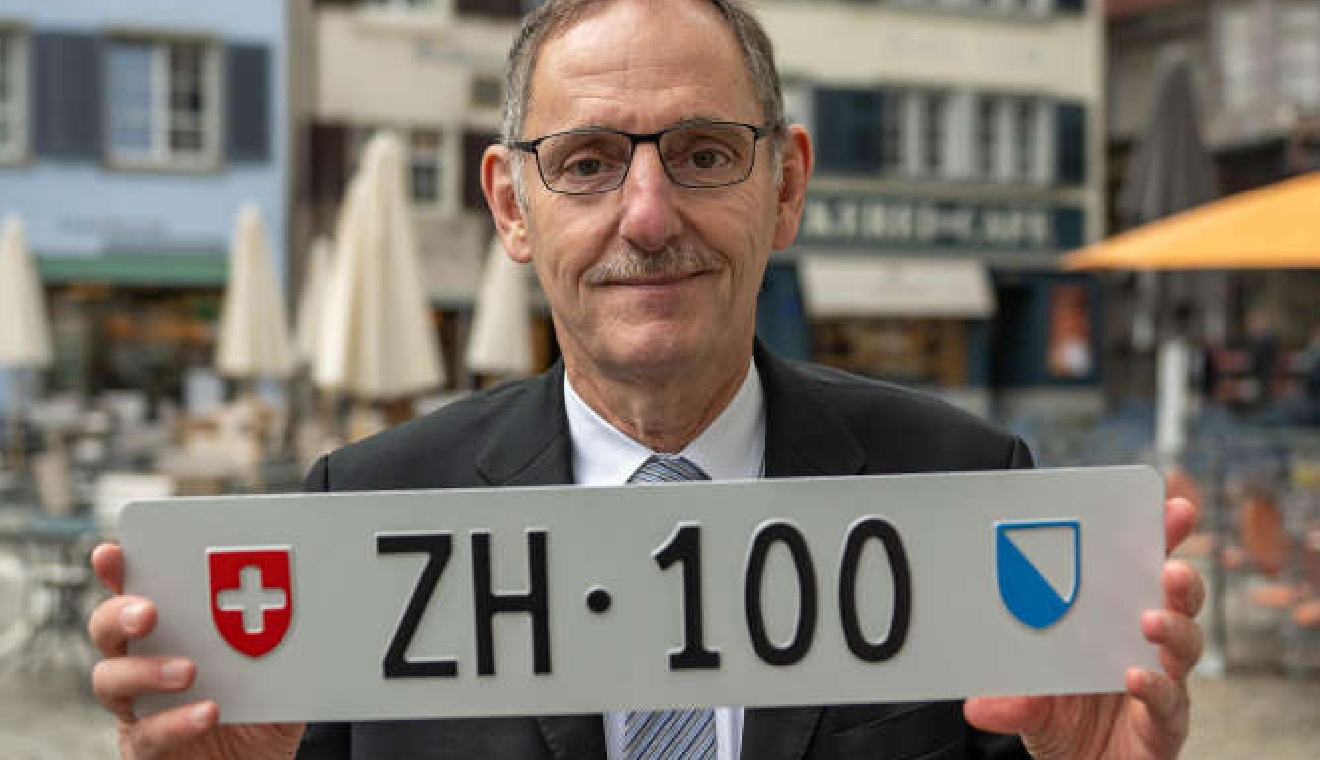 (c) Kanton Zürich
Canton Zurich has auctioned off the licence plate – ZH 100 – for CHF 226,000.
The identity of the successful bidder is being kept secret.
The auction was not without its problems. Several high bids were cancelled as investigations showed the bidders didn't have the ability to pay the large sums offered.
This caused the auction to be suspended at times.
It's the highest a Zurich plate has sold for – but canton Zug got more for ZG 10, which went for CHF 233,00.
Zurich is not offering any numbers under 100.