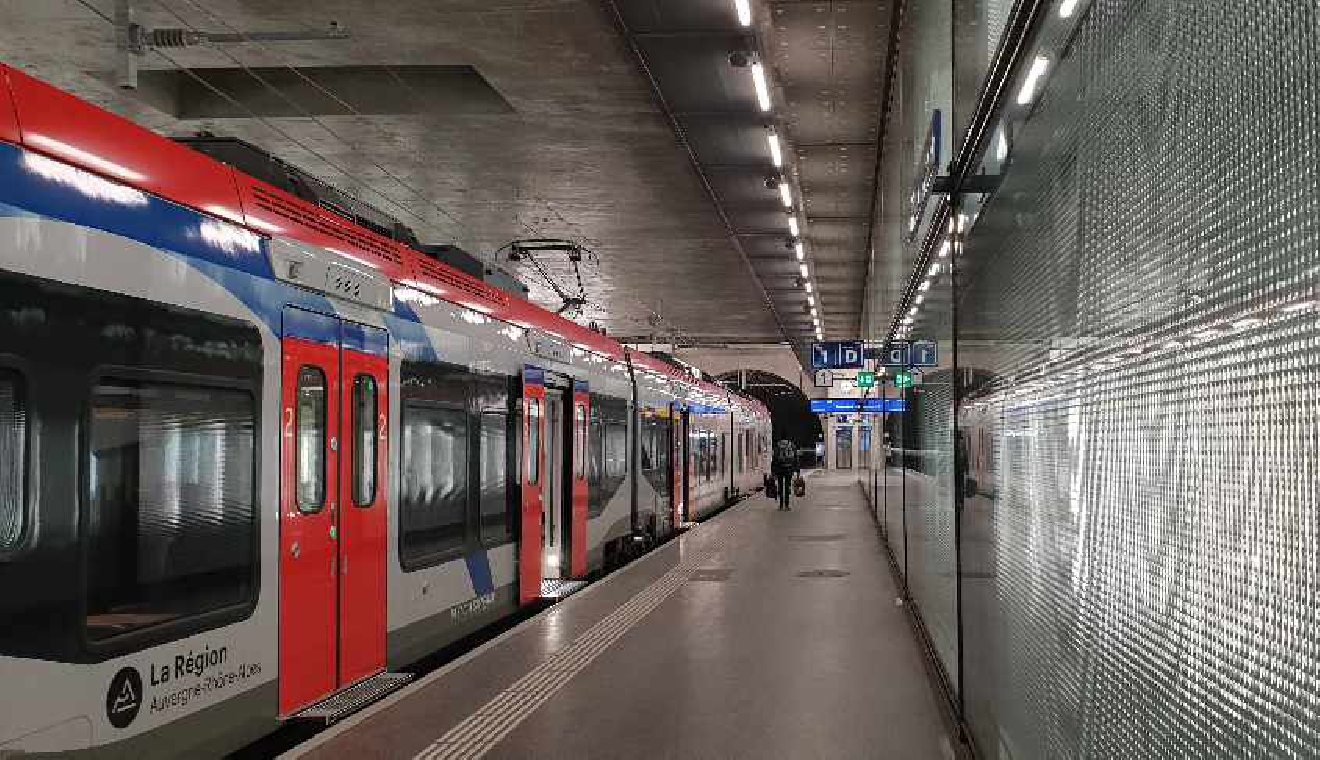 WRS
The Léman Express train service is being hailed as a success – despite several teething problems at its launch two years ago and then the effect of the pandemic.
When it opened in 2019 the target was for 50,000 passengers on a working day within four years – but the numbers are just shy of that, at 49,800, after only two years.
Politicians on both sides of the border are delighted. The President of the Annemasse urban area, Gabriel Doublet, says the service has been a revolution and in Geneva, the head of the Council of State, Serge Dal Busco, says the figures are excellent news.
But maybe the success raises some questions about the future of the service. Dal Busco says it needs to be reinforced in the medium term and the long-term evolution needs to be discussed.