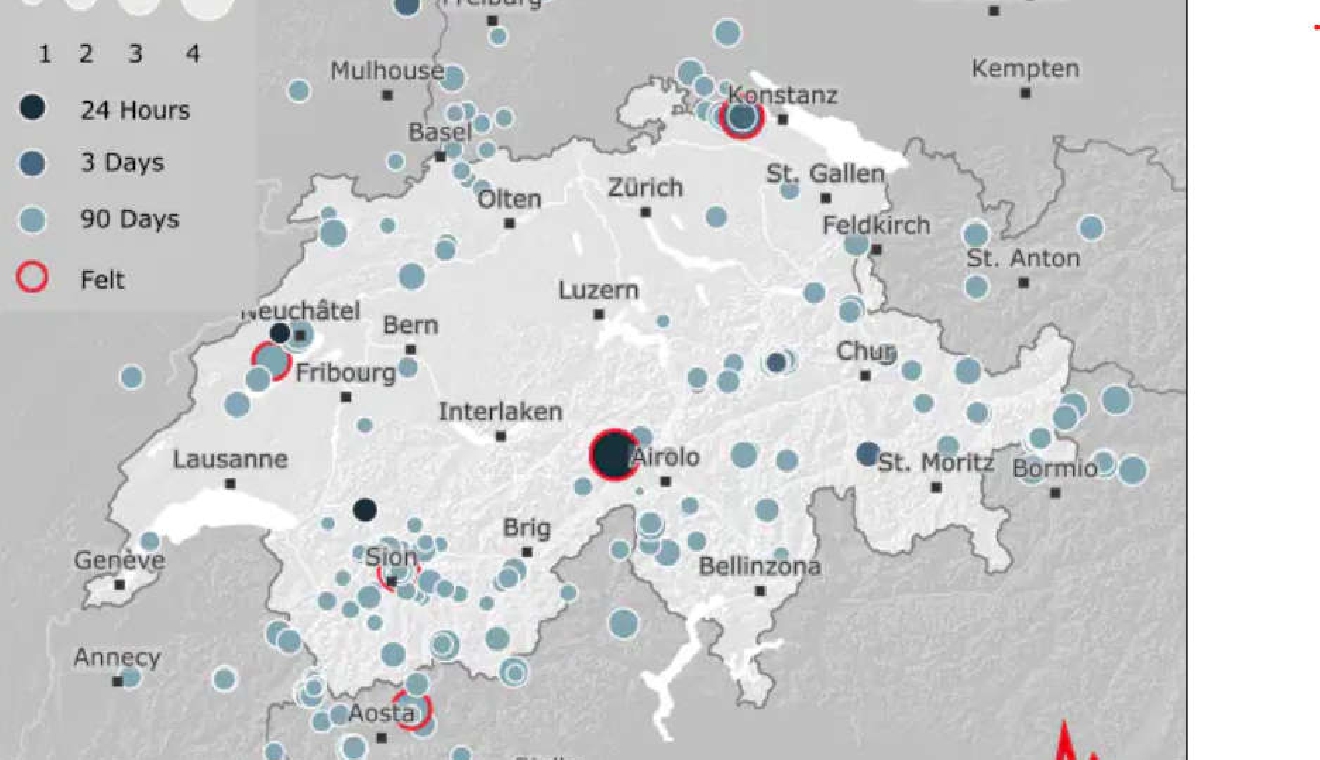 Swiss Seismological Service
The Earth shook around 900 times in or close to Switzerland last year.
In September the year's strongest quake was measured, at a strength of 4.7. The epicentre was in Alsace in France, but it was felt across the country.
The Swiss Seismological Service had 11,000 reports following that – which is a new record.
Although there were a large number of tremors registered – no property damage was reported. That last time a quake caused damage was in 1991 in Graubünden – that was rated at strength 5.