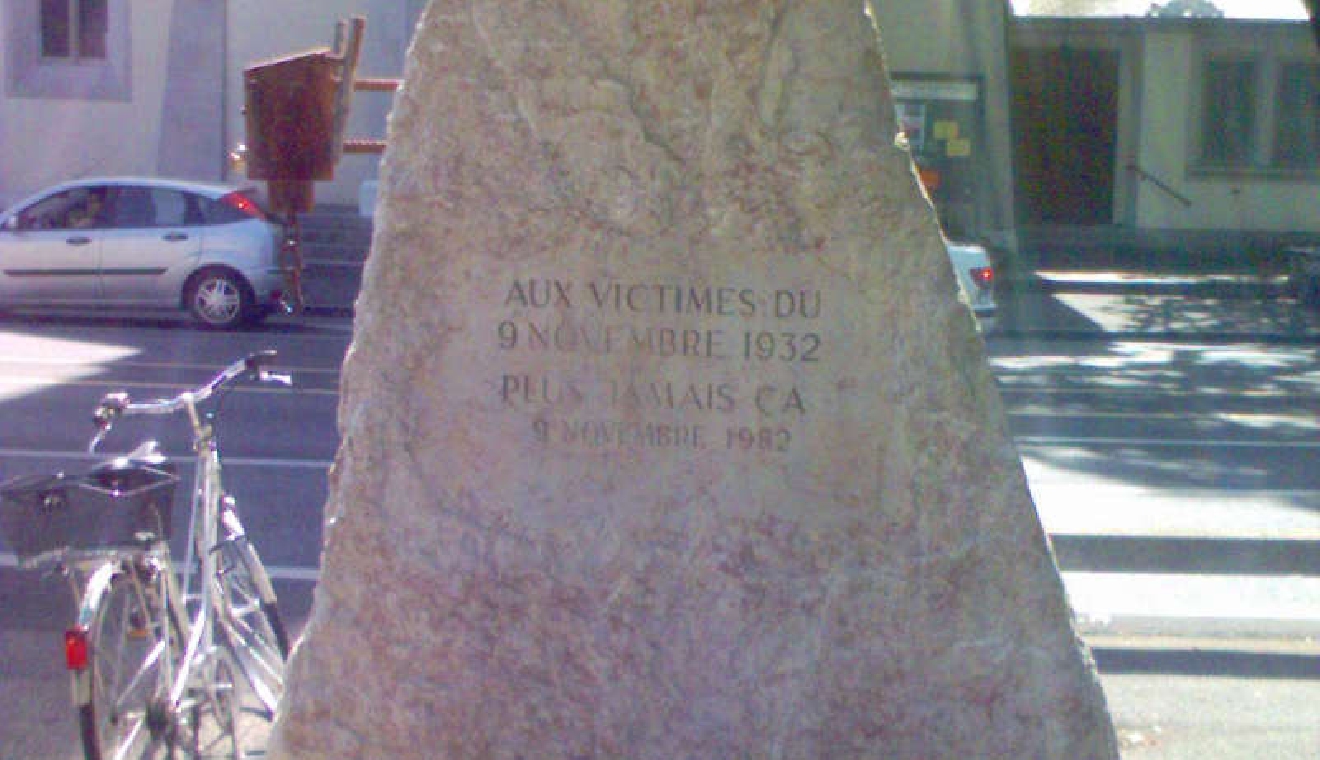 (c) Wikipedia
Around 1,000 anti-fascist protestors marched through Geneva on Saturday, saying the strength of far-right parties in Europe is worrying and should be fought against.
Many told the press they see what's happening in France and Italy and are concerned for the future.
The marchers were also commemorating the November 1932 shooting on the Plainpalais when the army opened fire on anti-fascist protestors, killing 13 and wounding 65.
This time the police say there was no trouble.