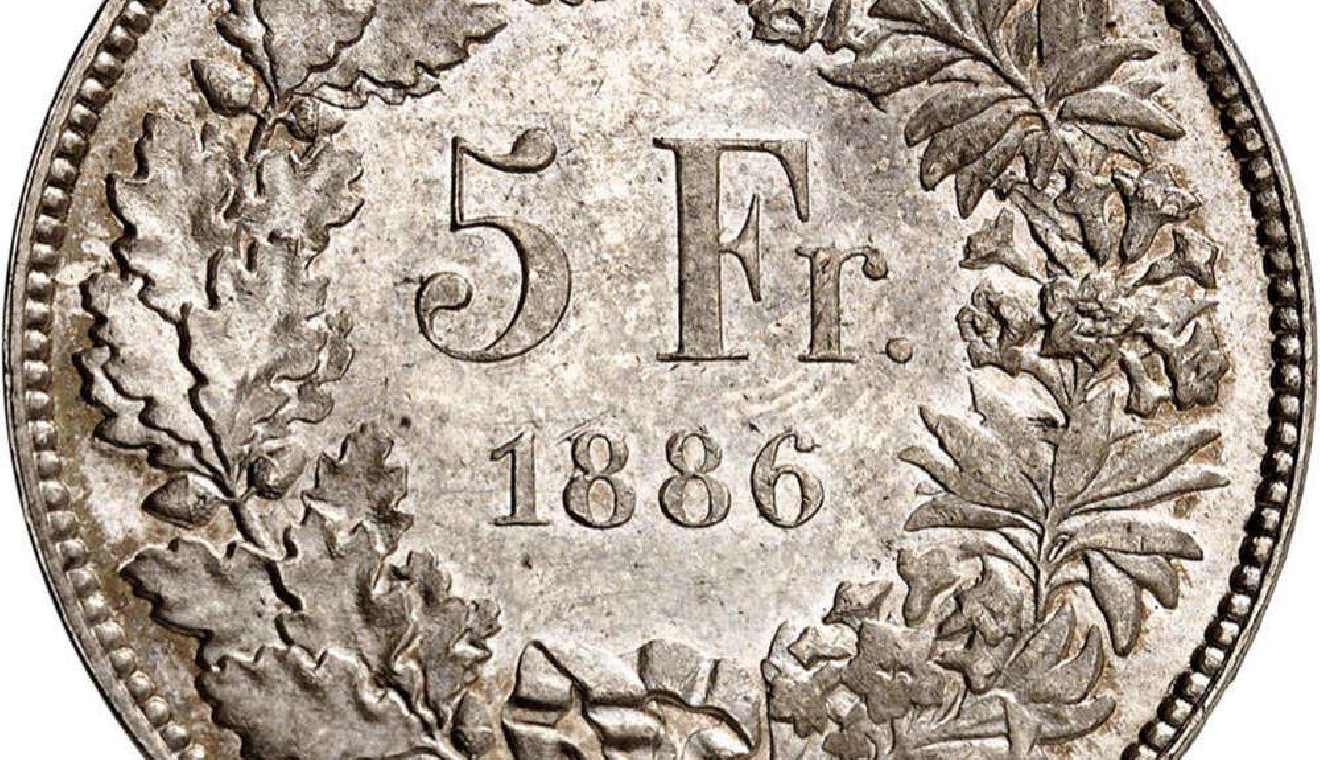 (c) Numismatica Genevensis
A five-franc coin is being auctioned in Geneva later today – and it could fetch as much as CHF 200,000. The coin was minted in 1886 and is made of silver – as was the norm then.
But it's not the silver that makes it valuable - but that it is one of the last to be minted in the precious metal.
In fact, there are only 5 – and experts know exactly where they are. It's not worth going through your change, just in case.