Cheers for Volunteers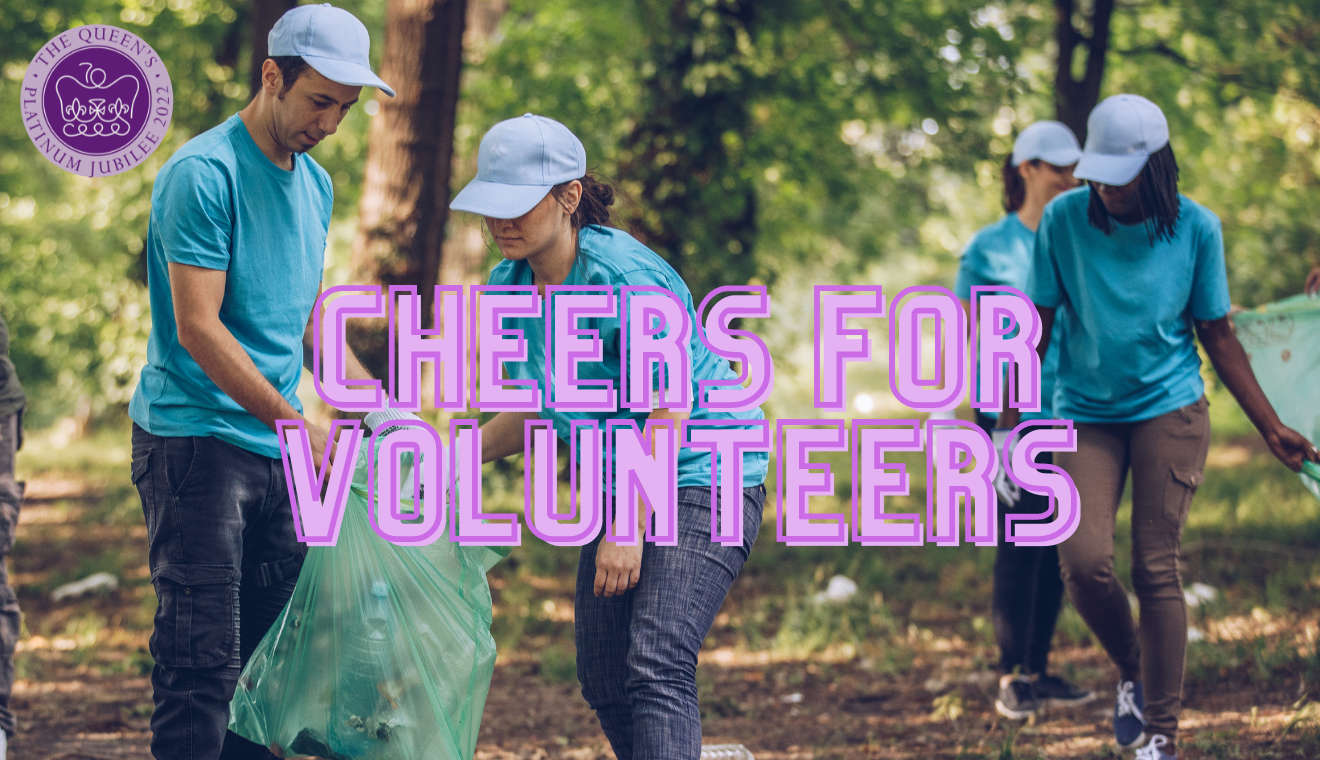 Are you a volunteer in Switzerland?? Have you dedicated some of your time to improve the lives of other's or your environment? Then tell us about it!
The British Embassy in Berne and WRS are teaming up to ask you for nominations for:
The Platinum Champions Awards
In order to celebrate the example Her Majesty Queen Elizabeth has set in her 70 years of service, and as part of the upcoming Jubilee weekend in June, The British Embassy in Bern are asking volunteers who have made outstanding contributions to the lives of others within Switzerland to step forward and tell their stories.
If you've volunteered in some way, or completed any act of service, tell us about it and you could be in with a chance of attending the "Cheers for Volunteers" Jubilee Picnic which will be held at the Ambassador's Residence in Berne on Sunday June 5th 2022 at the end of the Jubilee weekend.
TO NOMINATE SOMEONE FOR THIS AWARD:
To nominate a volunteer you know (or yourself), simply write a short paragraph (no more than 150 words) on what that volunteer does and why you'd like them to receive some recognition for their service. Send your nomination to info.berne@fcdo.gov.uk / studio@worldradio.ch or comment below.
You can nominate yourself and others.
Anyone living or volunteering in Switzerland can enter.
You do not have to be British to nominate or be nominated.
We'll be reading out some selected nominations at 08:45am on the WRS Breakfast Show each morning. So tell us your story and not only will you share your message and inspire others on-air on WRS' peak morning show, but you could also be saying "Cheers for Volunteers" with other great community activists, raising a glass (or cup of tea!) and celebrating the great contribution made by all at the Jubilee Picnic at the Ambassador's residence.
Volunteers may have helped with covid support, charity or voluntary work, crisis and welfare, community activism, physical health and disability, health and social care.
"We want to thank and recognise all of those truly special people that are making a real difference to our communities with their kindness and generosity. I hope many of you will share your stories of these local heroes and nominate them for a Platinum Champion Award. I believe it is these volunteers, enhancing the lives of others that are the backbone of our society. I look forward to seeing our Platinum Champions, and all volunteers, celebrated at The Big Jubilee Picnic next month."
- Her Majesty's Ambassador Jane Owen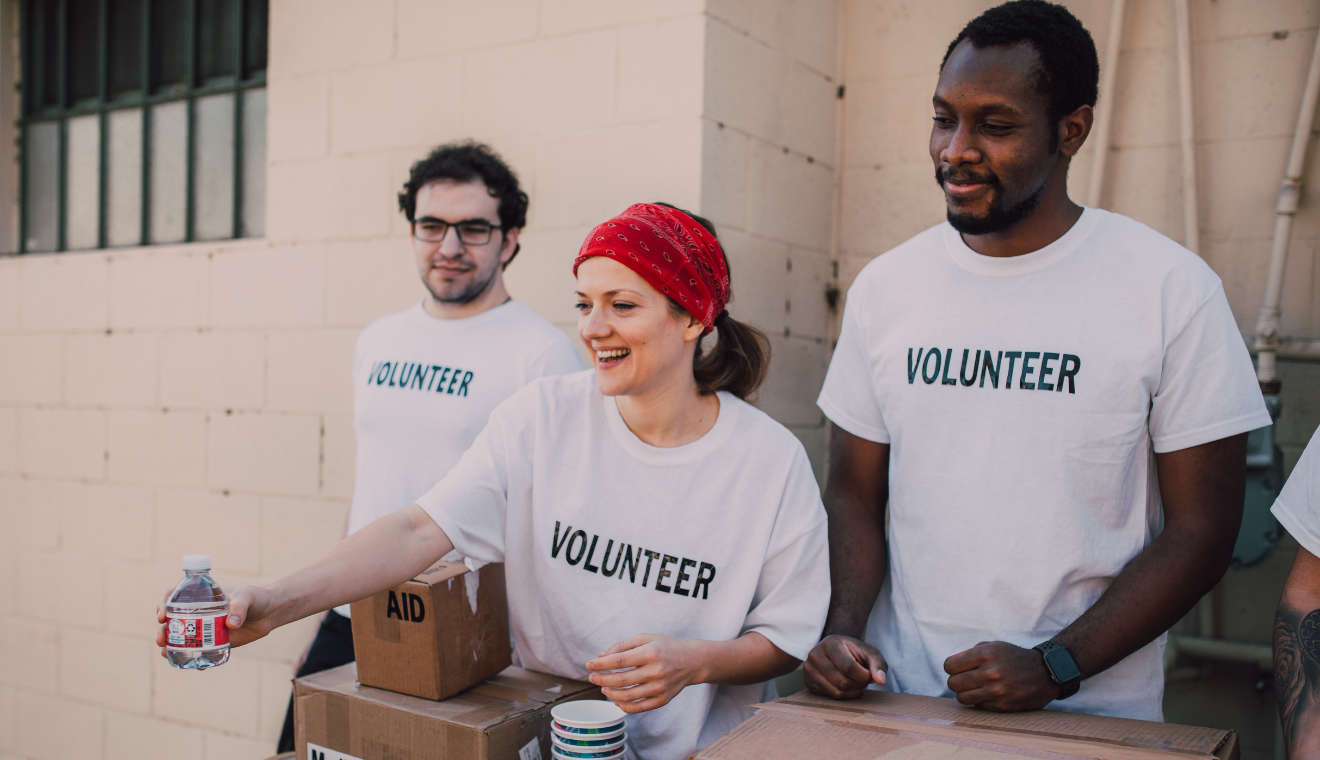 Terms and Conditions
You can nominate yourself or someone else.
If you nominate someone else, you must have the consent of the proposed nominee before nominating them.
The person nominated must be aged 16 or over.
The person nominated can help anyone of any age.
The person nominated can be new to volunteering or have given a lifetime of service. They can be part of a local charity organisation or volunteer informally.
Closing date for all nominations is Friday 27th May at 12:00. Entries received after that time unfortunately cannot be accepted.
Judging will take place in May 2022 and all chosen Platinum Champions invited to the Big Jubilee Picnic "Cheers for Volunteers" event will be notified no later than 31 May 2022.
Entries must comply with the maximum word limit detailed below.
You must be able to describe within your word limit why you believe the nominee should receive this award (max 150 words). You can also include the amount of time they give to volunteering, frequency and length of service.

what they do as a volunteer.
an explanation of the difference their volunteering work makes.
any examples of ways they inspire others.

Do not send in multiple nominations for the same volunteer. If they volunteer in a number of different ways, choose the way where they make the largest contribution, and include details of the additional volunteering they do within your entry to give judges a full picture.
Information provided by you in the nomination will only be used for the purposes of the Platinum Champion Awards.
If your nominee is selected as a Platinum Champion, details of your nominee will be published through the British Embassy communications channels and be celebrated in press and other promotional channels. Your nominee, if successful, may also be asked to participate in publicity connected with the Platinum Champions project.
Nominees must reside for the majority of the year, or volunteer, in Switzerland or Liechtenstein and have contributed as a volunteer. They do not have to be a British national.
Prizes are not transferable and no cash alternatives will be offered.
No responsibility or liability will be accepted for nominations that are not received by us or are lost in transmission for any reason or are received after the deadline has passed. Unintelligible or incomplete entries will be invalid.
We reserve the right to verify each nominee's eligibility and identity. If you, or your nominee, is asked for proof of identity and eligibility, failure to provide such proof within a reasonable time could result in us withdrawing your nominee from the Platinum Champions Awards. All personal details supplied must be truthful and accurate.
Whilst they hope to not have to do so, we reserve the right to suspend, cancel or amend the Platinum Champions project and/or to review and revise these terms and conditions at any time without giving prior notice.
Only those who have nominated volunteers who are named as Platinum Champions will be informed that their nomination has been successful. We regret that we are unable to inform those whose nominations have not been successful.
The judging panel will be led by HMA Jane Owen, British Embassy Berne, supported by a panel. The judge's decision is final and no correspondance relating to Platinum Champions Awards can be entered into. All nominations will be judged based on evidence of how the person you have nominated makes a difference to the lives of others. The judges will consider the impact of the volunteering to others and the frequency in which the nominee volunteers.
35 volunteers will be carefully selected by our panel of judges to receive invitations with 3 additional guests to Ambassador Owen's Big Jubilee Picnic at 14:00 on Sunday 5 June 2022.
#HM70 #PlatinumJubilee @UKEmbassyberne
Some of your entries have been read out on the Breakfast Show
TUES 24 MAY
Siun O'Sullivan (Fete de Vignerons / muscular dystrophy community)
WED 25 MAY
Matthieu Muller (bioparc), Ridwan Sidique (Serve The City)
THUR 26 MAY
Anita Zwerner (Intl. Red Cross and Red Crescent Museum), Sally Alderson (ESCA Cancer Support), Florimont Students Lucy Jiang, Marilena Reis, and Souane Mazou-Houel + Restoration Bicycle (with IIL & Ecolint support)
FRIDAY 27 MAY
Emma Connoly (Sport: Swiss netball), Anna Elliott-Peisert (teaching French & practical skills to migrant women)
MON 30 MAY
Gordon Clifford (fundraising for Children's Hospital in Zurich + access for children internationally to have access to healthcare via gofundme), Brigitte Nicholson (Tram Dem - support for the elderly in Zurich).
TUE 31 MAY
Meline Klopfenstein (Bioparc), Jackie Riis-Johannessen (Maison du Tara)
WED 1 JUNE
Louise Crawley (Refugee centres for Ukranian, Syrian & Afghan refugees), Deborah Roulton (OSEA refugee camp, soup&chill)
THUR 2 JUNE
Alexia Chan, Minna King and Michelle Morneau (NGO: Stronger Together)
FRI 3 JUNE
Tyrrian Livesley (Gift Box Project), Cathryn Rich (netball for all), Diana Miserez (lifetime of humanitarian work + work with Ukranian refugees), Joanna Koch (Breastfeeding Consultant), Daniel Zhukovsky (fundraising for Kenyan schools + digital art raffle), Helen Ramscar (ambulance relief for Ukraine)