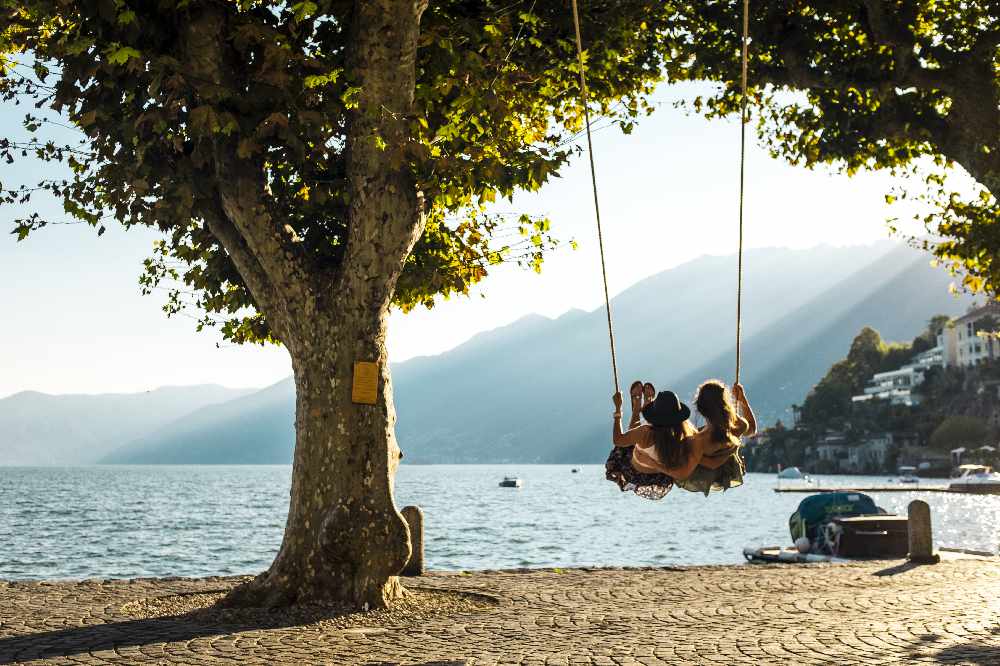 Looking for some sunshine 2 hours away from home?
Ticino is a very special Swiss canton: it is the only one located entirely in the southern side of the Alps, benefiting from a Mediterranean climate. It is known as a sunny and welcoming canton that offers various activities in all its regions. Starting from Lugano, the largest city in the canton, cycling along the lakeshore and mountain biking are certainly among the favourite activities. Along Lake Maggiore or in the valleys near Ascona and Locarno you will find wonderful places to relax, hike or have a delicious meal in one of ours typical grotto. In the regions of Bellinzonese and Mendrisiotto, UNESCO World Heritage Sites await to be visited, such as the castles of Bellinzona and the Monte San Giorgio.
Sustainable mobility
The territory is quite vast but it is possible to get around efficiently and sustainably. The construction of the New Railway Link through the Alps has created a fast and efficient rail connection between Ticino and the rest of Switzerland. The Alpine Transversal was completed with the opening of the Ceneri Base Tunnel in December 2020. Since then, a train journey from Zurich to Lugano takes less than two hours, bringing Italian-speaking Switzerland closer to the north.
Your FREE Ticino Ticket
The Ceneri Base Tunnel even shortens the distances in the regional transport system and brings the different areas of Ticino closer. Furthermore, in Ticino you can travel for free! With the "Ticino Ticket", tourists can use public transport freely throughout Ticino during their stay.
Find out more at ticino.ch/getaway.